2023 Election:My Experience In This Election Is Nothing To Write Home About-Gbadebo's Mother Laments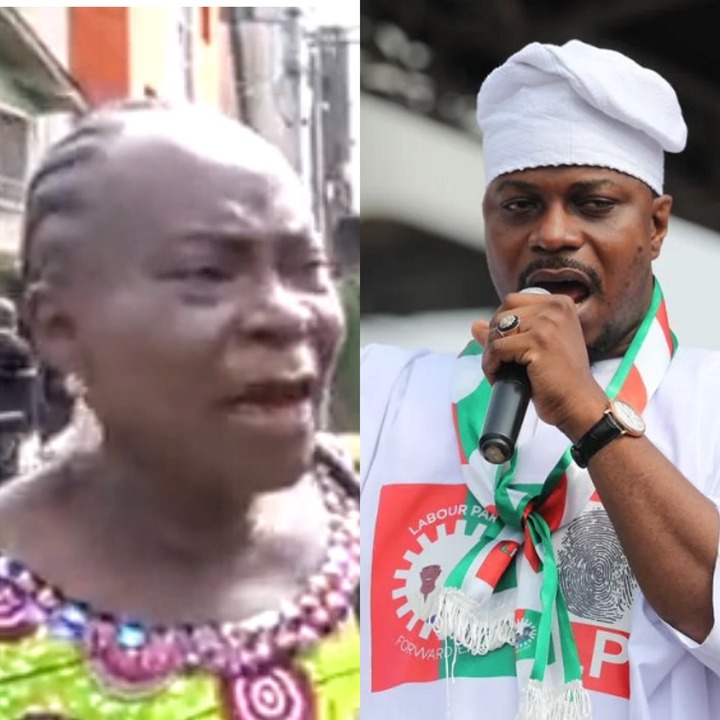 Following the ongoing Gubernatorial/ State House Assembly election and the report making the news that certain tribes were being attacked, beaten, and prevented from exercising their franchise by some suspected political thugs
The mother of the Lagos State Governorship candidate of the Labour Party, Mrs. Rhodes Vivour while being interviewed lamented that her experience in this election was terrible. Because there was open vote buying as she asked If this is the society Nigerian are intending to change.
In conclusion, she, however, implied that her son was systematically sabotaged and rigged out of the process. finally, when she was asked if the electoral body and the security agent have said anything about the situation, she replied, claiming that they were all watching without saying or doing anything to that effect
According to her, " My name is Mrs. Rhodes Vivour, I'm the mother of the incoming Governor. My experience in this election is nothing to write home about. How can you vote and show the person you voted for and the APC person is capturing you, to go and give you money? Is this the society we're trying to change? The INEC and police are watching and not saying anything".
View the video link below for full details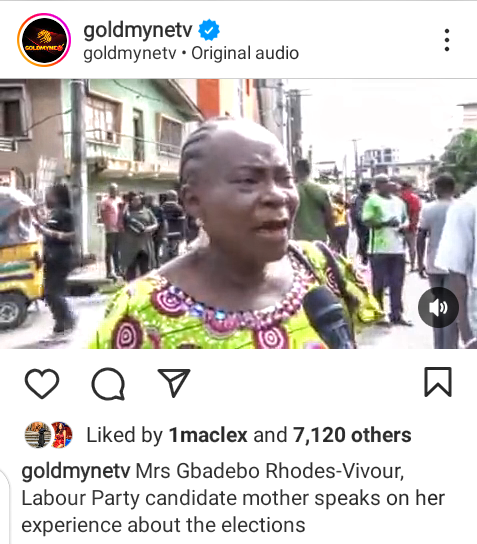 Guys, what is your opinion on this?
Source, Instagram, goldmynetv
1stladyblog (
)