2023 Elections: Tinubu Wins Presidential Election, Leads Atiku, Obi, Kwankwaso With Over 1.8 Million Votes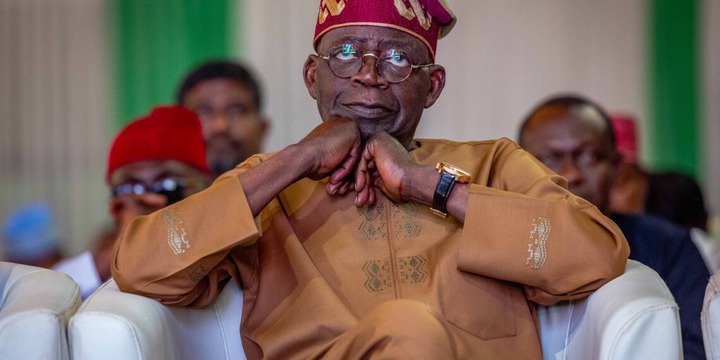 The ruling party's presidential candidate, Bola Tinubu, is leading in Nigeria's presidential election held on Saturday, according to electoral officials in the 36 states and Abuja.
Although the final results have not been declared at the national collation centre in Abuja, a tally of the results shows that Tinubu leads his closest challenger, Atiku Abubakar of the PDP, with over 1.8 million votes after the summation of results.
Tinubu, the former governor of Lagos State, has garnered 8,805,420 votes and won in 12 states. Atiku scored 6,984,290 votes and won in nine states, while Peter Obi, the Labour Party candidate, won in 12 states and scored 6,093,962 votes.
Rabiu Kwankwaso, in fourth position, has 1,496,671 votes and won one state. Apart from scoring the constitutionally required majority votes, Tinubu also appears to have met the second requirement of 25 per cent of the votes in 25 states.
Although some have called for the cancellation of the results, INEC has replied, saying its chairman would not resign and that any party aggrieved with the election process should follow the law to air its grievances.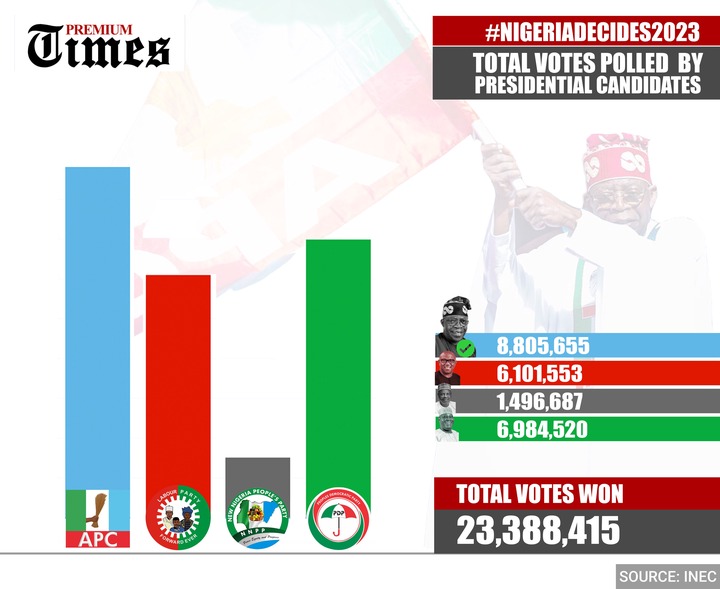 Content created and supplied by: Fastupdates247 (via Opera
News )