Amid ongoing public debate that has greeted the outcome of the just-concluded Presidential election conducted by the Independent National Electoral Commission, INEC, the apex Igbo sociocultural organization, the Ohanaeze Ndigbo General Assembly Worldwide, in a statement issued by Ambassador Tony Chiemelu Obizoba, Director General, Implementation, and Strategic Planning, Ohanaeze Ndigbo General Assembly Worldwide, has noted that Peter Obi's presidency is not destined to happen in 2023.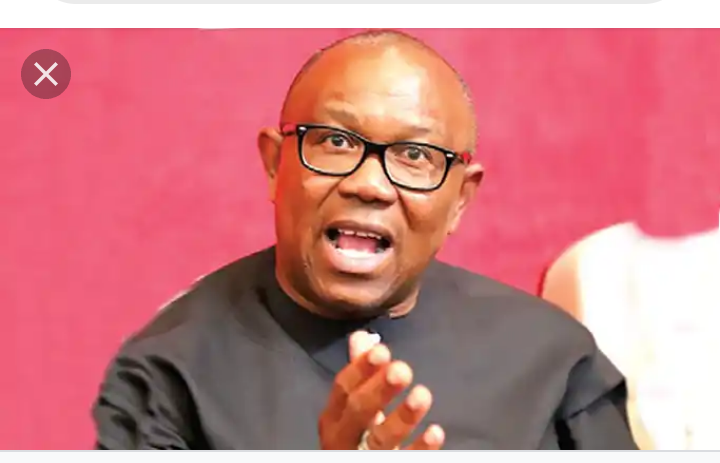 The group, however, lauded the success of the former governor of Lagos State and Presidential candidate of the ruling All Progressive Congress, APC, Bola Ahmed Adekunle Tinubu as the President-elect from the February 25th, 2023, Presidential election in Nigeria as gladdening to the heart.
Speaking further, the group noted that Bola Tinubu is capable of handling the affairs of the country, adding that they have no doubt in his capacity to ensure the continuity of the achievements of President Muhammadu Buhari.
In addition to their statement, the Ohanaeze Ndigbo congratulated Peter Obi for creating an unprecedented commitment to changing the status quo with an unpopular political party, Labour Party, LP.
See screenshot below for more details….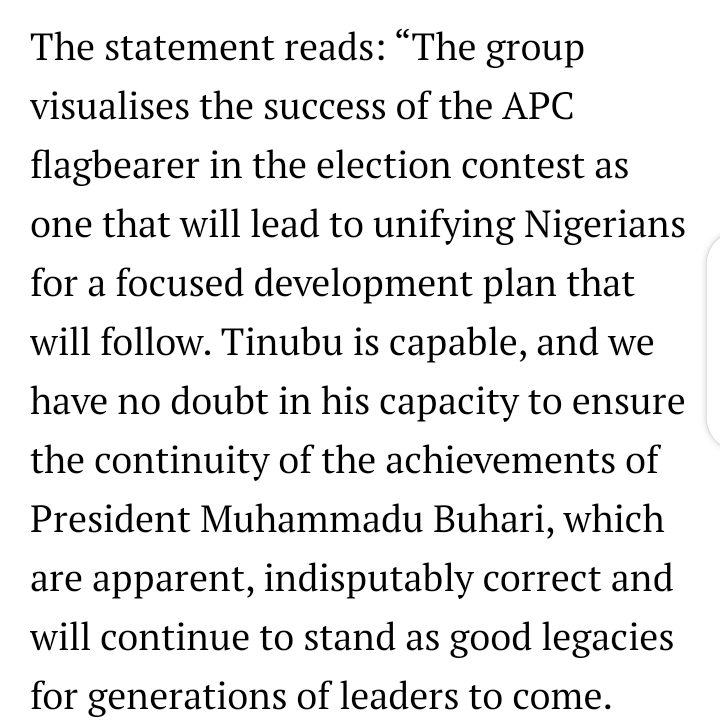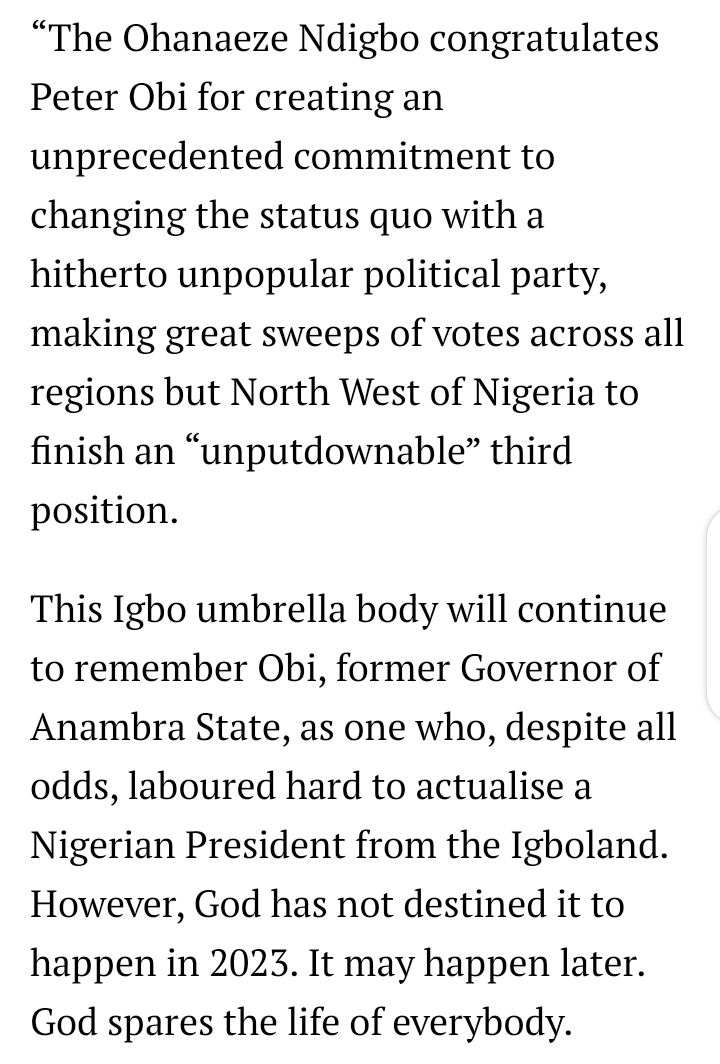 Source: Daily Post.
Sunday123 (
)