2023 Presidential Election: Segun Adebanjo Said That Guilty INEC Officials Should Be Imprisoned.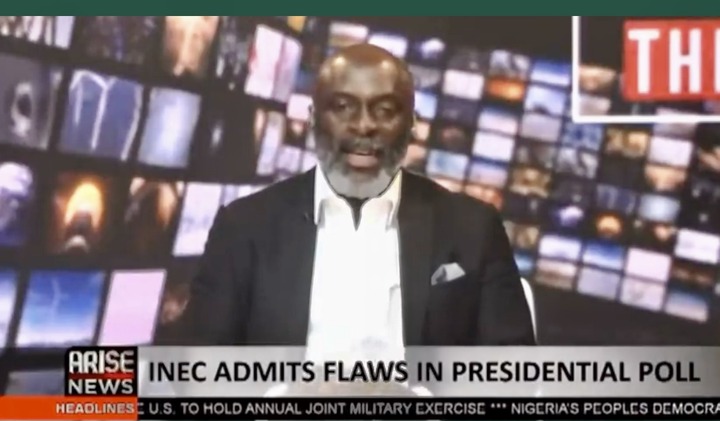 Segun Adebanjo, a prominent Nigerian lawyer and activist, recently made a bold statement on Arise , claiming that the people responsible in INEC should be thrown in jail. According to Segun, the public has lost faith in the electoral process since INEC admitted to some discrepancies in the transmission of the election results.
The lawyer believes that the Gubernatorial and House of Representatives elections are a key factor in mitigating the loss of the national election, claims having party members in those seats would help advocate for free and fair elections in different states.
He believes that jail time is a necessary punishment for those found guilty of electoral malpractice, to serve as a strong deterrent to others and protect future electoral integrity. Segun also questioned why the press was letting INEC off so easily, despite their admission of a flaw in the presidential polls. The lawyer asked the simple question of why INEC failed to upload the results to the BVAS portal as required by law.
It is clear that Segun Adebanjo is not happy with the current state of the electoral process in Nigeria. He believes that the people responsible for the discrepancies should be held accountable and punished for their actions. This is a strong message to INEC and other government authorities, that the people of Nigeria will no longer accept such infringing activities.
Segun Adebanjo's call for justice and accountability serves as a reminder that the electoral process should be conducted in a fair and transparent manner. It is also an important reminder that those responsible should be held accountable for their actions and face the consequences when they fail to uphold the law.
Watch the interview the link below.
https://twitter.com/redcap_blondie/status/1632132046314151939?s=46&t=uRmh-Zjluinum5wcpjoJKQ
Businessadvocate (
)