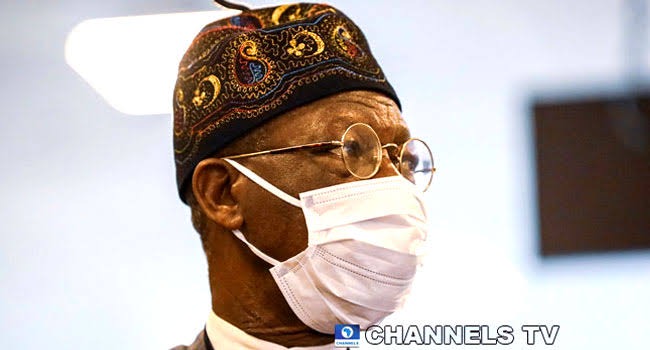 According to Punch , the Minister of Information and Culture, Lai Mohammed, has issued a statement in response to the opposition parties' complaints about the 2023 presidential election. In the statement, Mohammed urged the opposition to accept their defeat gracefully and stop complaining about the election they lost. He stated that both Peter Obi of the Labour Party and Atiku Abubakar of the Peoples Democratic Party lost the election due to overconfidence and complacency. The Minister commended President Buhari for delivering a free, fair, and credible election and stressed that the President would rather lose his state and many of his party's strongholds than tamper with the fidelity of the election.
Mohammed accused the opposition of being sore losers and relying on faulty opinion polls and social media propaganda to give themselves a false sense of confidence. He also claimed that the presidential candidate of the All Progressives Congress, Bola Tinubu, won the presidential election fair and square, surpassing the constitutionally-stipulated 25% of votes cast in each of at least two-thirds of all the states in the Federation and the Federal Capital Territory.
The Minister dismissed the opposition's claims that the election was rigged and referred to the reports of international observers who declared the election free and fair. He also criticized the opposition for attempting to mislead the world by claiming that the delay in uploading the results on the IReV portal affected the credibility of the election.
In conclusion, Mohammed urged the opposition to accept their defeat and focus on building a stronger opposition for the next election rather than complaining about the previous one.
Credit: Punch
Muholanur (
)