The presidential candidate of the African Action Congress in the last general elections, Omoyele Sowore has expressed disappointment over the failure of the president-elect, Bola Tinubu to participate in the 2023 Abuja Marathon.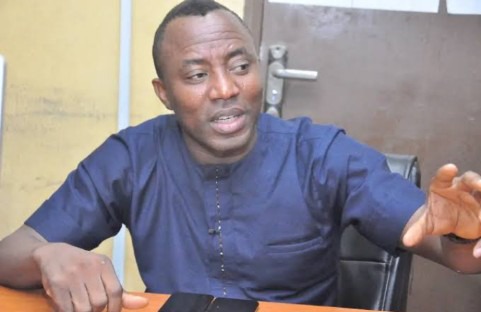 Speaking to journalists in Abuja on Saturday according to Vanguard, Omoyele Sowore noted that of all the presidential candidates in the last elections, he is the only one that went for the marathon.
He said he ran with great kids during the marathon and he is of the opinion that the nation is not doing enough to harvest the numerous talents that we have in the country.
Omoyele Sowore said "This is the first Abuja Marathon, I participated and I ran longer than I expected. I expected that the minister of the Federal Capital Territory would be here, I was even expecting Bola Tinubu to be here, but I'm the only presidential candidate standing after the election. I ran with great kids, I'm of the opinion that we're wasting a lot of talents in this country."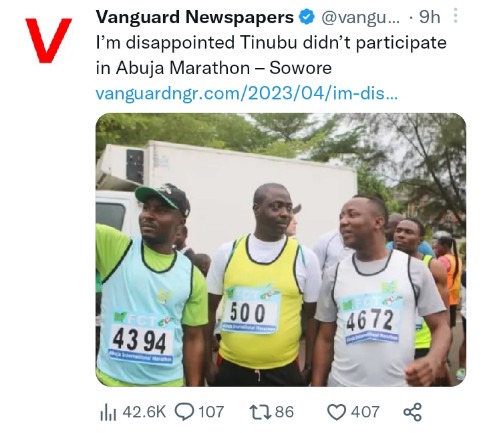 Photo credit: Vanguard.
GiftedWritez (
)