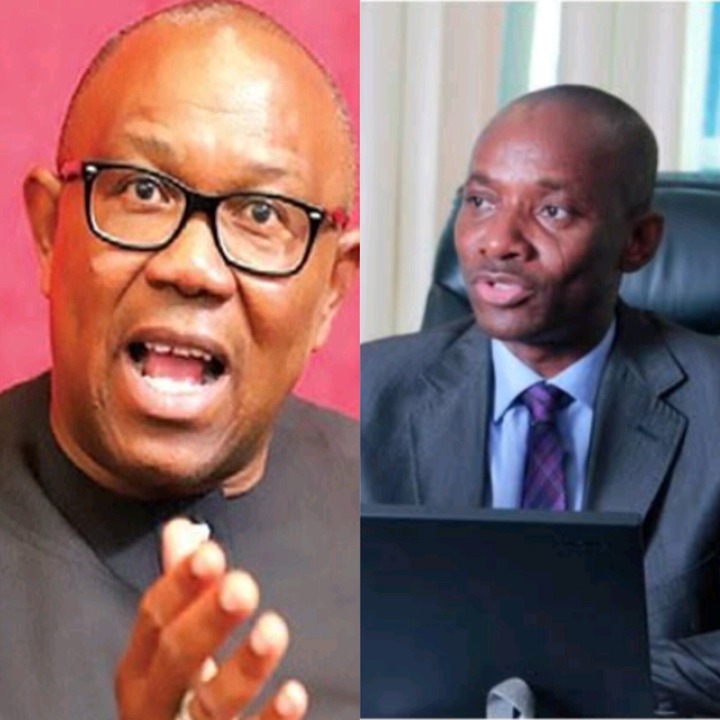 While there are still disagreements about how the Independent National Electoral Commission (INEC) tallied and reported the election results on February 25.
Sam Amadi, a well-known Nigerian journalist, has listed two intriguing features of the 2023 presidential race that Nigerian academics ought to look into.
This message was issued by Sam Amadi a short while ago on his official Twitter account.
Sam Amadi originally made the following statement, which was posted on Twitter: "After the hullabaloo of the 2023 elections, let Nigerian scholars investigate some of the interesting aspects of the election.
1. What accounts for Peter Obi's superior performance in the globally renowned cities of Lagos and Abuja?
2. "Why did he perform better in UI and PUs near military facilities?"
The screen capture of the original message issued by Sam Amadi his Twitter account may be found below.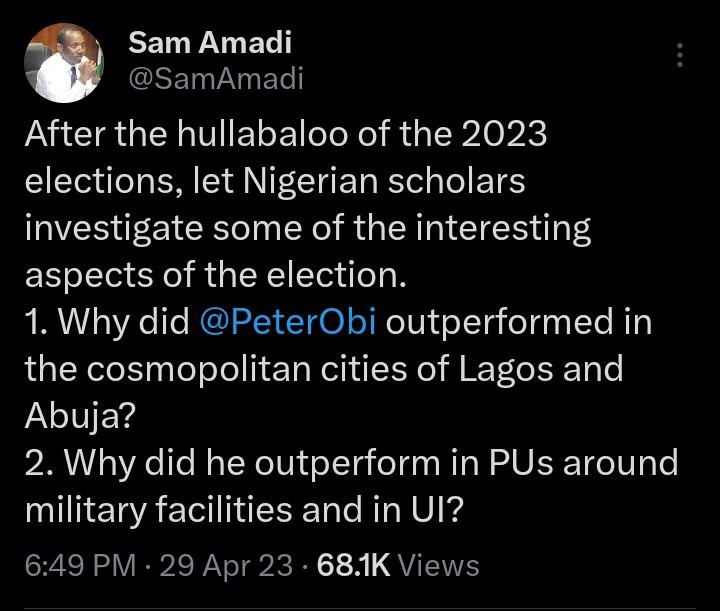 What are your thoughts on this article, my dear, esteemed readers? Please leave a remark with your viewpoint in the space provided.
Jamila123 (
)