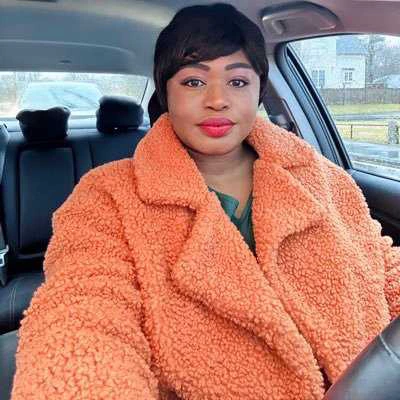 Oluchi's statement on Twitter highlights a controversial issue regarding the 1999 Nigerian constitution and the response of the Independent National Electoral Commission (INEC) to Obi's petition paragraphs 57 and 58.
According to Section 134(2) of the constitution, a candidate for the presidency must have the highest number of votes cast in the election and not less than one-quarter of the votes cast in each of at least two-thirds of all the states in the federation and the Federal Capital Territory, Abuja.
The last sentence in INEC's response that Oluchi referred to is crucial in addressing the issue. INEC wrote that the matter should be taken to court, indicating that the commission may not have the power to make a definitive decision on the matter.
However, the mention of "state & FCT offices" suggests that INEC is aware of the constitutional requirement for a presidential candidate to have at least one-quarter of the votes cast in the FCT.
Oluchi's tweet implies that INEC knows that Tinubu, or any other presidential candidate, did not meet the constitutional requirement to be declared president-elect. Nevertheless, INEC appears to be avoiding making a definitive decision on the matter and wants the candidates to seek legal redress instead.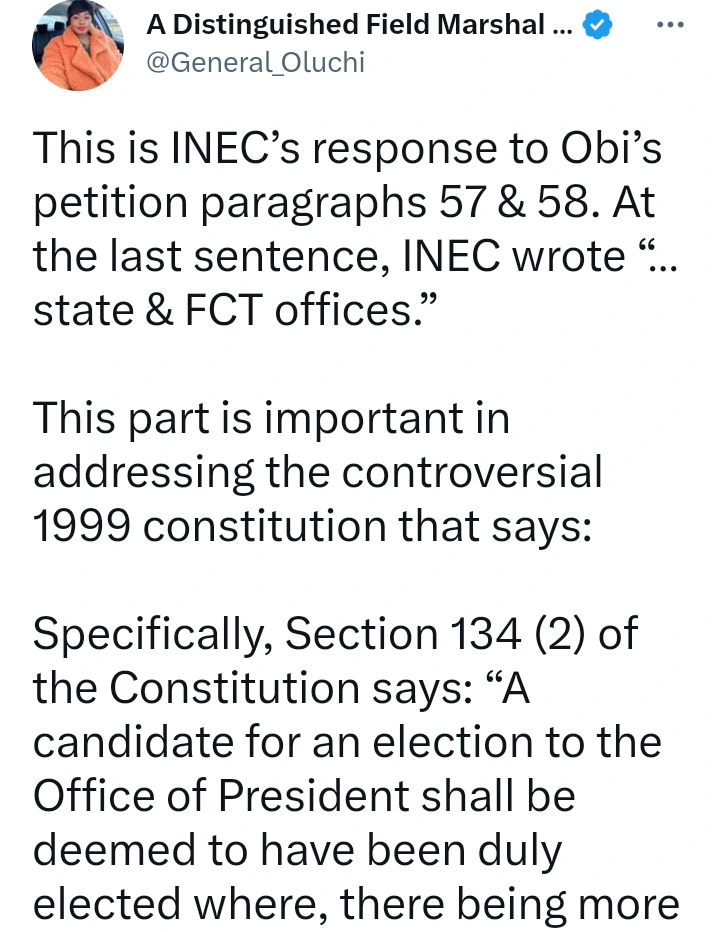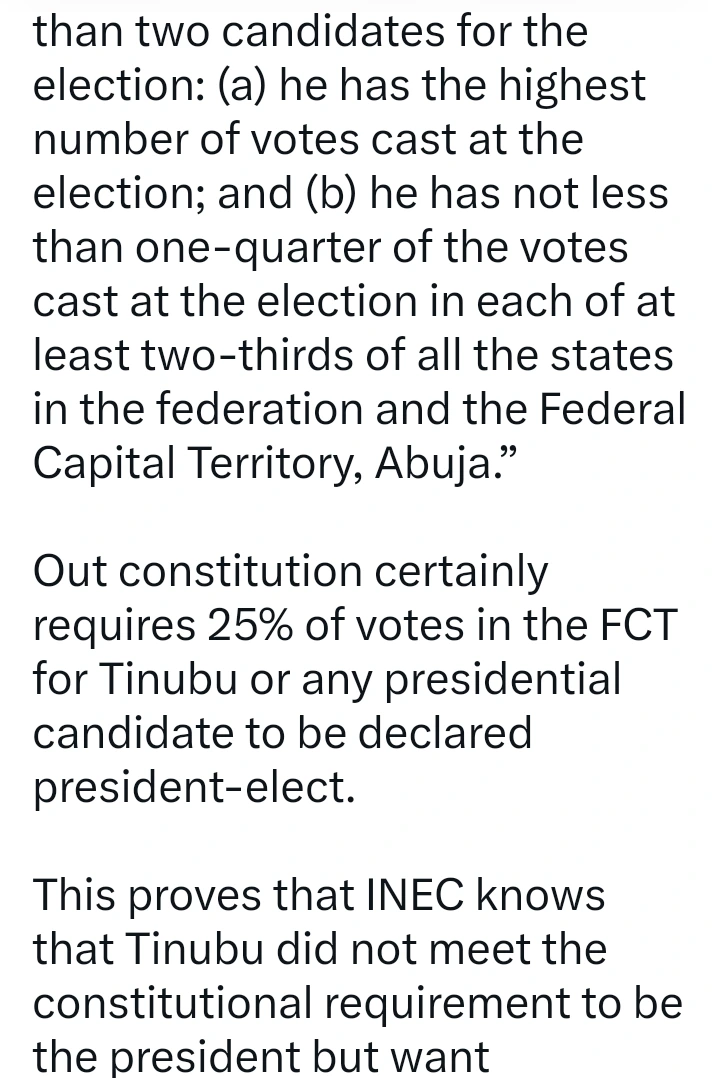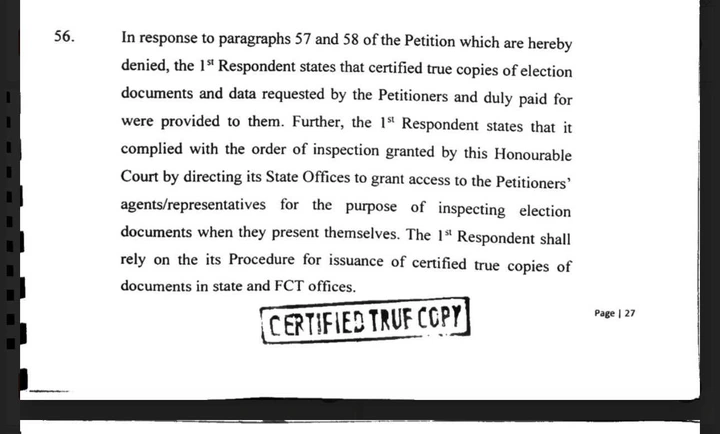 StepDee (
)