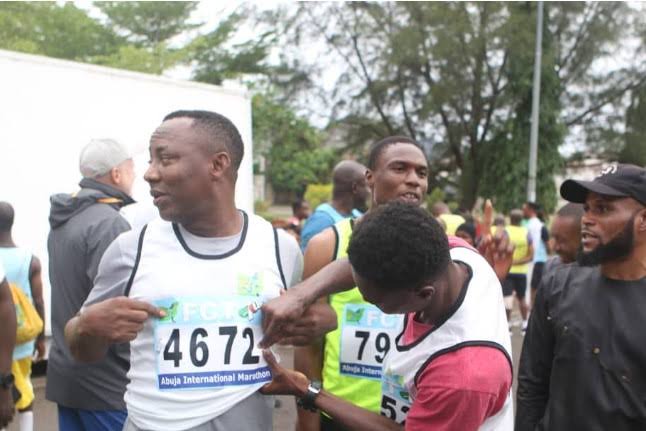 A sociopolitical activist and the African Action Congress presidential candidate in the last concluded general elections, Omoyele Sowore, has expressed dismay that the President-elect, Bola Asiwaju Ahmed Tinubu, was absent at the Abuja Marathon 2023 on Saturday, April 29th.
Mr Sowore, who is a staunch opposition of the All Progressives Congress-led administration, also said that he had expected to see the Minister of Federal Capital Territory (FCT), Mohammed Bello, at the Abuja Marathon.
Mr Sowore boasted that he is the only presidential candidate who participated in the sports rally, hence he is the only candidate for after the elections.
In his words: "This is the first Abuja Marathon, I participated and I ran longer than I expected. I expected that the Minister of FCT (Mohammed Bello) will be here. I also expected that I would see some presidential candidates. I was even expecting Tinubu to be here, but apparently I am the only presidential candidate standing after the election."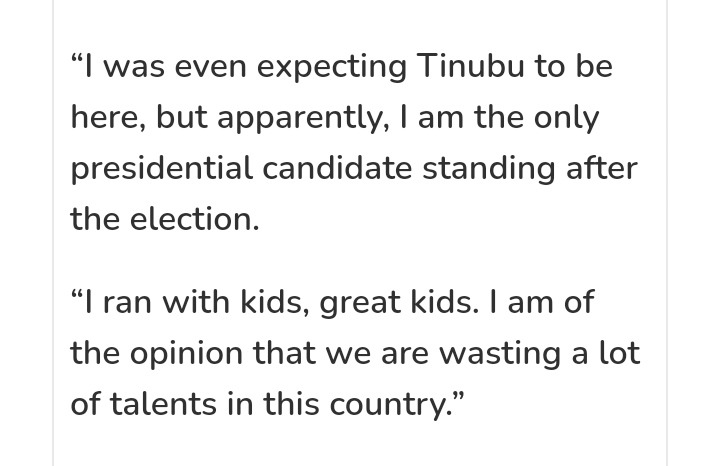 Source: Vanguard
PenGame999 (
)