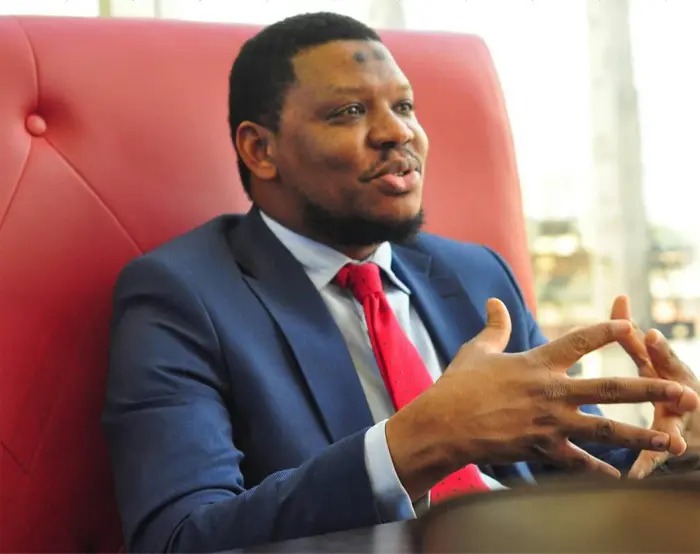 In a statement posted to Twitter, Adamu Garba Talba, who was elected Senator for the Yobe South constituency of Yobe State, Nigeria, on May 29, 2007, stated:
Erdogan, the president of Turkey, might not have experienced a normal heart attack that day. like the earthquake Turkey experienced a few weeks ago. These appear to be carefully planned.
The Cold War is becoming more heated. a very risky time of year. Our African leaders must exercise extreme caution when it comes to the people they receive, the locations they travel to, and the aircraft they fly.
Turkish politician Recep Tayyip Erdoan has been in office as Turkey's 12th president since 2014. From 2003 to 2014, he was Turkey's prime minister. From 1994 to 1998, he was Istanbul's mayor.
Dear esteemed readers, What are your opinions concerning this? Please drop your comments below.
This is the link to the tweet.
I'm not sure Turkish President Erdogan had a natural heart attack that day. Similar to the earthquake Turkey faced few weeks back. These looks very much orchestrated.

The Cold War is getting intense. Very dangerous season. Our African leaders need to be very careful with the…

— Adamu Garba II (@adamugarba) April 28, 2023
Source: Twitter.
Thank you so much for reading this article.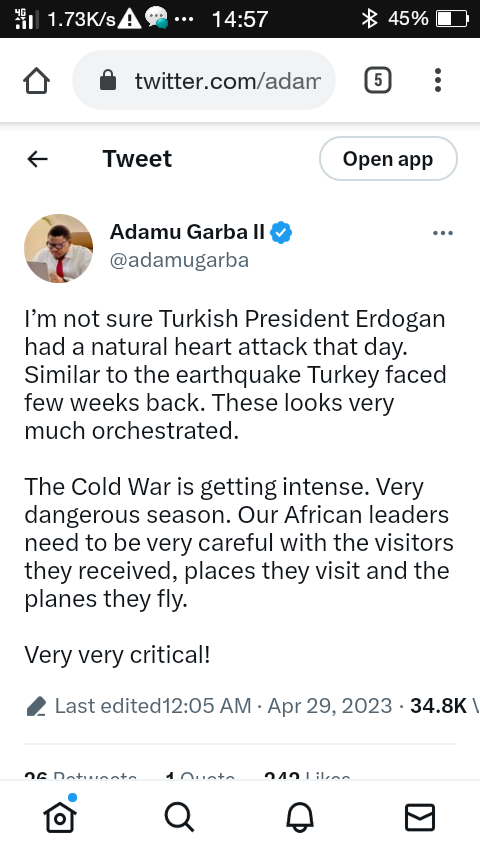 Ihuoma244 (
)