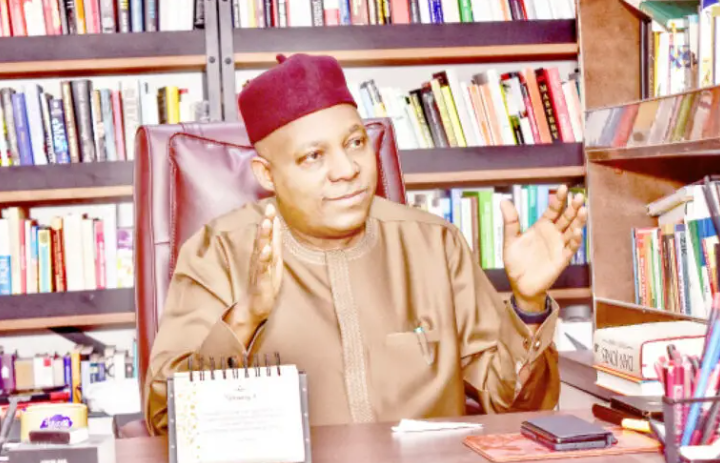 Vice-President-elect, Kashim Shettima, has said the government of Asiwaju Ahmed Bola Tinubu will be gender friendly.
Shettima said this while speaking at the book reading of Hadiza Bala Usman, former managing director of the Nigerian Ports Authority (NPA), in Abuja on Saturday.
Daily trust report that, In the book titled, 'Stepping On Toes: My odyssey at the Nigerian Ports Authority', Bala Usman narrated her experience as a public servant.
Shettima, who was one of the guests at the occasion, commended the author for taking time to write the book.
You can trust that Asiwaju Ahmed Bola Tinubu's administration will be gender-inclusive, Shettima remarked.
"Asiwaju is the first person in our nation to designate a woman as deputy governor. Additionally, he is the first to name a female Chief Judge. Additionally, as governor, I appointed five women to my cabinet.
The former governor of Borno State also bemoaned the low rate of literacy in Nigeria.
"We need to read since there isn't much of a reading culture in this part of the world. Rarely do people read.
In all honesty, I occasionally enter bookstores to purchase books costing $500,000 merely to show support for the owners of the bookstores. Instead of buying books for myself, I buy them to give to princes and my peers.
Bawage (
)