There is a viral video making rounds on the internet which depicts a large crowd at the airport shouting and screaming upon sighting Peter Gregory Obi, the presidential aspirant of the labour party. The video has gained widespread attention and sparked numerous comments online. In the video, the crowd is seen queuing at the airport boarding area when Peter Obi walks in carrying his luggage. Upon sighting him, one of the members of the crowd shouts "Ellu P," which triggers the rest of the people in the queue to echo "71" repeatedly.
Photos from the video: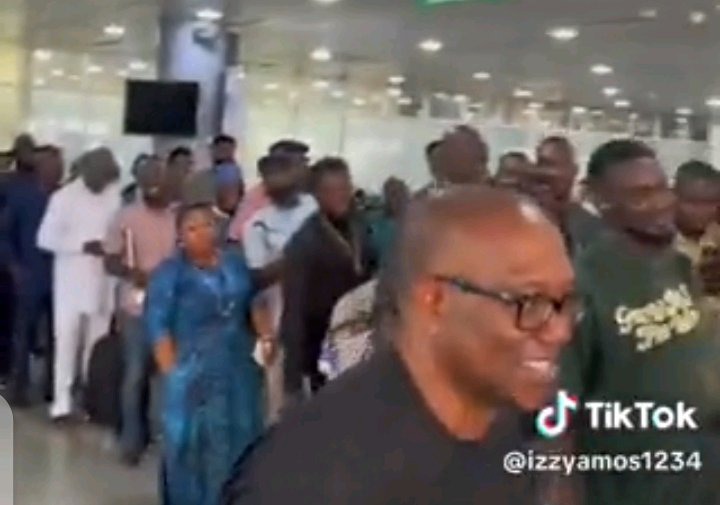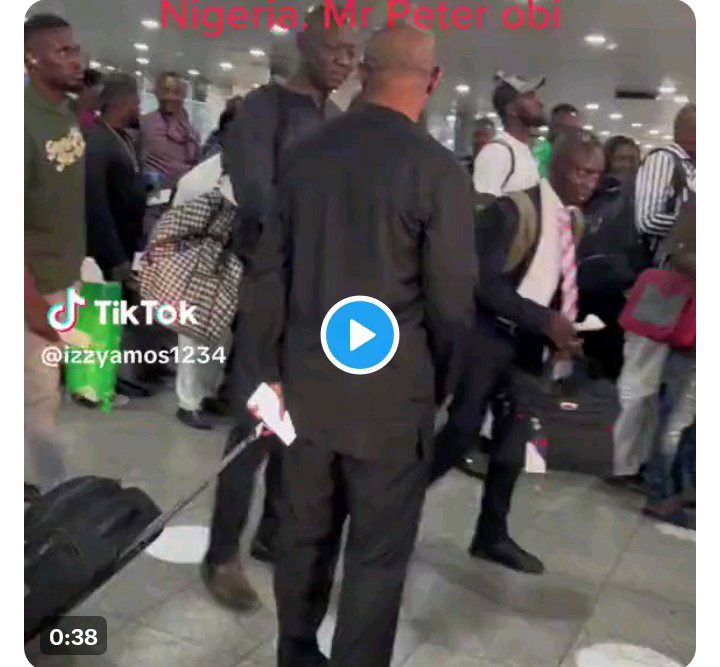 The video depicts a jubilant and enthusiastic crowd, some of whom walk towards Peter Obi to shake his hand. However, he eventually moves towards the front desk, perhaps due to the overwhelming attention he was receiving from the crowd. It is unclear what the purpose of his visit to the airport was, but it is evident that he has a significant following who admire and support his political aspirations.
Reaction from people below: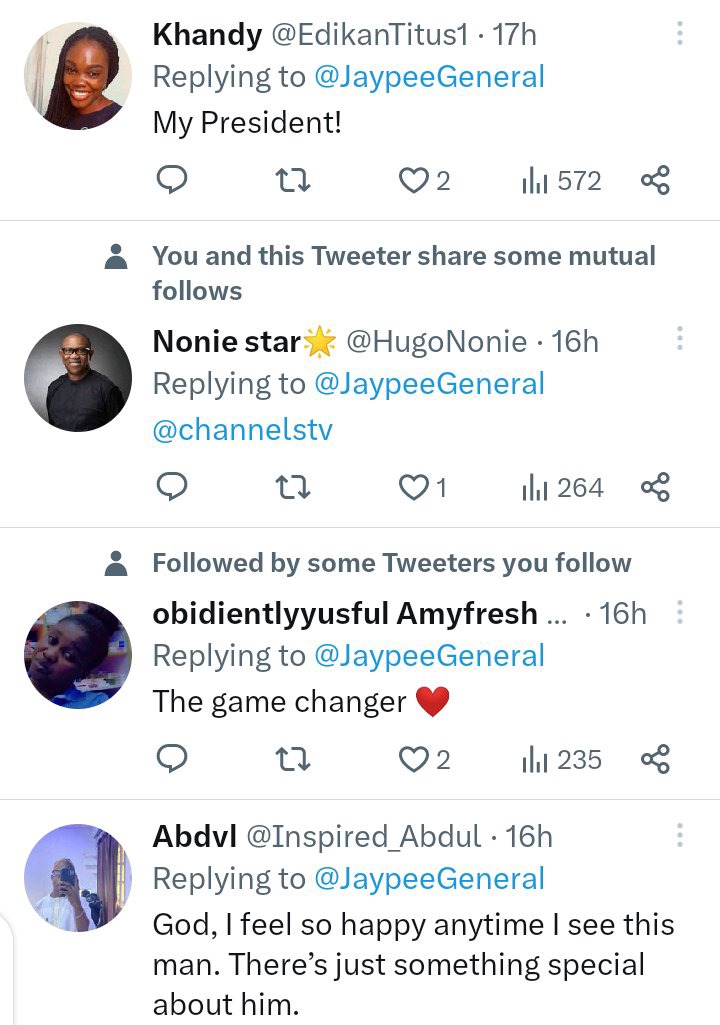 Jesusbabe (
)