It's few week away from the swearing in of the new President Elect, Asiwaju Bola Ahmed Tinubu as the Next President of Nigeria, a lot of Nigerian Governors who were elected together with him have been visiting him to ensure their dedication and loyalty to his incoming administration. The Governor of Borno State, Babagana Umara Zulum paid him Visit at his residence recent where Bola Tinubu assured him that they will fight insurgency together and make their people live a peaceful life in Nigeria.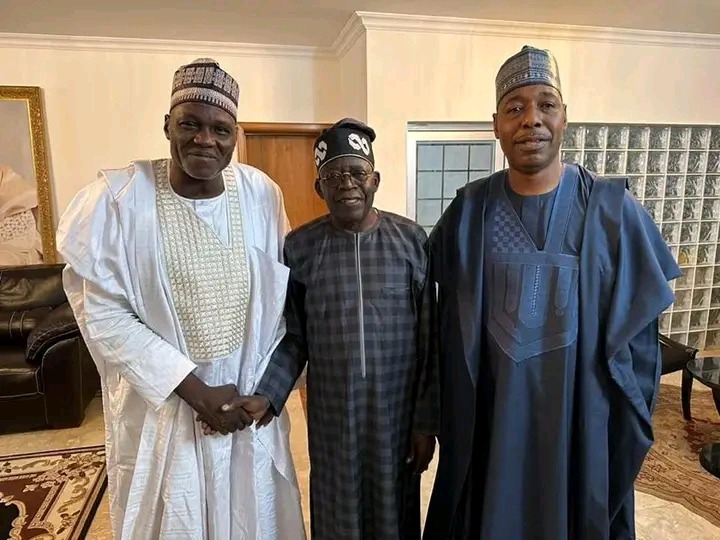 The Pictures of Bola Ahmed Tinubu together with Governor Babagana Umara Zulum were shared on Facebook by a famous Social Media Journalist, Willy Ibimina Jim-george. Take a look at the screenshot evidence of the post on Facebook below.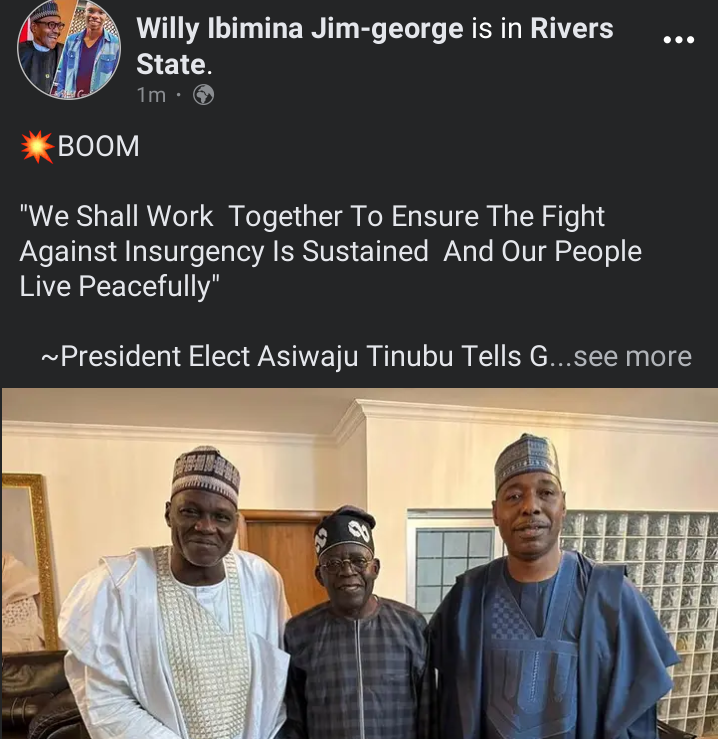 Credit: Willy Ibimina Jim-george/ Facebook.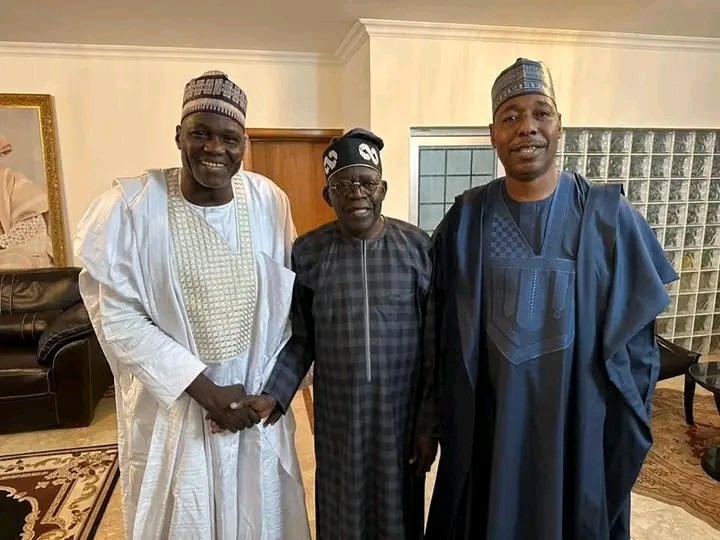 Bola Tinubu has already revealed some of his plans in making Nigeria a better place for everyone, among which Fighting insurgency is a top priority, Governor Zulum also vows to support him on that.
Legendary (
)