Turkish security forces have arrested thirteen people allegedly involved in the attack with stones perpetrated on Sunday night against the mayor of Istanbul, Ekrem Imamoglu, in the province of Erzurum and in the framework of the electoral campaign facing to the elections on May 14.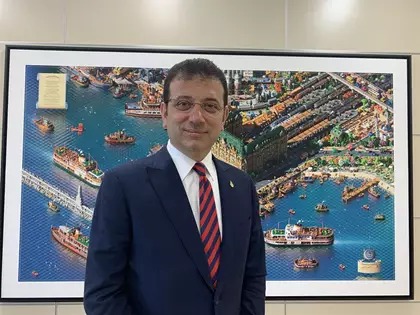 The Minister of Justice, Bekir Bozdag, has indicated that the incident "is being investigated" pending the opening of the relevant judicial processes. Meanwhile, the main people involved in the attack have been arrested, which has resulted in several injuries, according to information from the TRT television network.
Thus, he has pointed out that the authorities are analyzing the images collected by the security cameras and has indicated that a decision will be made in this regard as soon as possible.
Bozdag has wished all the injured a "quick recovery" and has stated that the campaign "must continue without this type of incident and in accordance with democratic norms."
The incident took place on Sunday night in an eastern Turkish province when several people started throwing stones at Imamoglu and the campaign bus during a speech by the mayor.
Authorities estimate that between 10 and 15 people were injured, while Imamoglu was only able to speak for 15 minutes before leaving for safety reasons.
The mayor has pointed out that the responsibility lies with the local authorities who, in his opinion, did not take the necessary security measures and remained "inactive" to guarantee the protection of their physical integrity. Imamoglu has threatened to sue the governor of the province.
Presstar20 (
)