Chris Brown was caught on camera in another altercation, allegedly during Missy Elliott's set at the Lovers & Friends concert in Las Vegas
It's unclear what led up to the incident or who Brown was beefing with, but the footage shows him aggressively trying to reach someone across from him in the backstage area
Fans expressed concern for Brown's behaviour and called for those close to him to intervene, with many referencing his past history of violence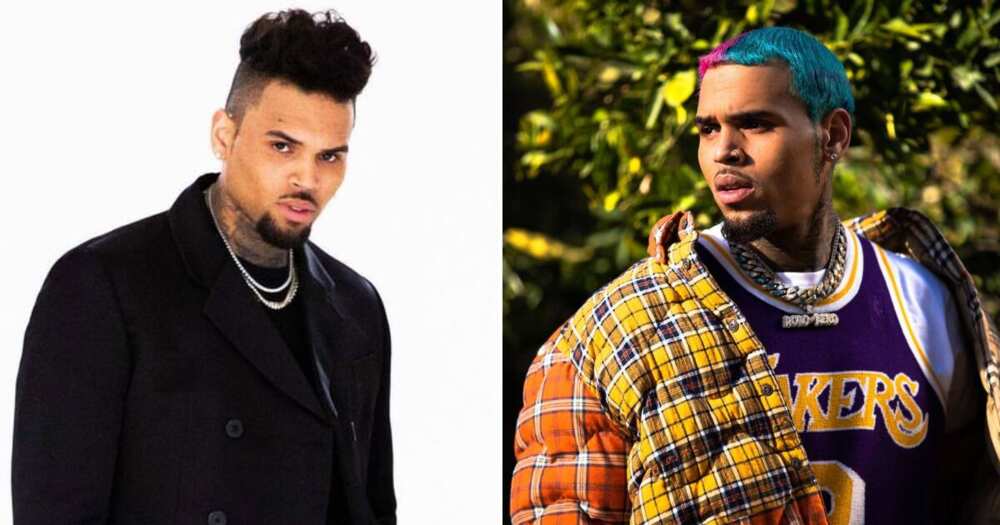 Chris Brown is making headlines again after being caught on camera in yet another confrontation. The incident allegedly took place during Missy Elliott's set on Saturday night in Vegas, just one day after his altercation with Usher.
Chris Brown involved in another backstage altercation
The new footage shows Brown aggressively trying to reach someone across from him in the backstage area of the venue. It is unclear what led up to the incident or who Brown may have been beefing with.
@ThePopTingz posted the video with the caption:
"Chris Brown gets into another physical altercation today, this time during Missy Elliott's set at the "Lovers & Friends" concert. This comes a day after he fought Usher."
Fans call for accountability and intervention for Chris Brown's behaviour
This new incident drew widespread attention from fans, who worried about the singer's recent behaviour.
@itsmykethompson said:
"His real-life lovers & friends need to step in and help this man because this is getting out of control."
@iamsikora
"It's not Lovers & Friends without Fighters & Foes"
@GladiLDS said:
"Shame how the abusive boy turned into an even more violent man and folks still giving him $$$$ via concerts, CDs, etc. unreal! Never cared for Chris Brown. What he did to Rihanna was criminal."
@Theholisticpsyc said:
"I hope in the future we teach men how to self-regulate. So much pain, shame, and destruction without this ability."
@DrBobBeare said:
"Emotional regulation is a big problem for all trauma survivors."
@repmiIas tweeted:
"Remember when he said he changed and we shouldn't call him a violent abuser? That was a lie!"
@Ms5000Watts said:
"I am personally shocked that the man who beat up his girlfriend is a violent man."
@kidwolf88 said:
"Right? Like why are people surprised? We all saw Rihana's face ‍♂️ people are so forgiving cause he's famous? Nah. Tigers don't change their stripes."
Video of Chris Brown and Usher performing at Lovers & Friends festival after their alleged public fight trends
Hotnewsdrop.com previously reported on Chris's performance with Usher after news of their altercation broke.
Chris Brown and Usher performed at the Lovers & Friends Festival after their public altercation. According to TMZ, during his performance, Chris did not address the viral conflict that occurred at the Roller Pink Party.
Source: Briefly.co.za