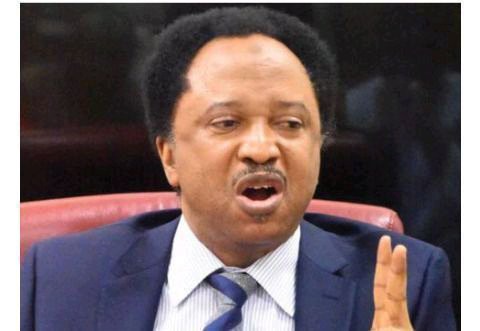 Former Senator Shehu Sani, who represented the Kaduna Central Senatorial Zone, has called for transparency and fairness in the ongoing presidential election dispute. His recommendation to the Presidential Election tribunal to demand for the INEC portal results and to ask all parties to swear, is a step towards finding a reasonable and just judgment.
Sani also urged the tribunal to give equal time to the opposition parties and the ruling party, as everyone should have an opportunity to present their case and evidence. This will enable the tribunal to make an informed decision based on all the relevant facts and information.
Moreover, the former lawmaker's assertion that justice would be served within a week if the dispute was taken to either Customary or Sharia Court is commendable. Transparency and fairness are the hallmarks of a credible election, and everyone involved in the dispute should be committed to upholding these principles.
The Presidential Election tribunal is tasked with the heavy responsibility of ensuring that the verdict of the election reflects the people's will. Hopefully, the tribunal will carefully consider the evidence and deliver a judgment that is seen as fair and just by the majority of Nigerians.
It is important that Nigerians trust the democratic process and the electoral system. Therefore, the outcome of this election dispute must represent the will of the people and not be influenced by any other factors, including political expediency. This is crucial for the stability and growth of the country.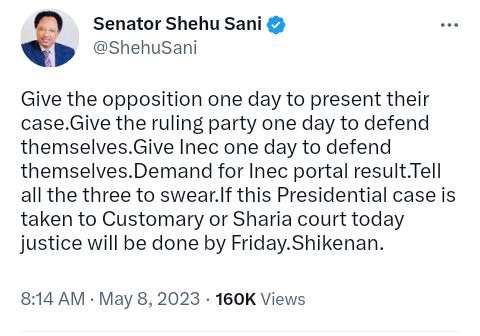 Fastupdates247 (
)