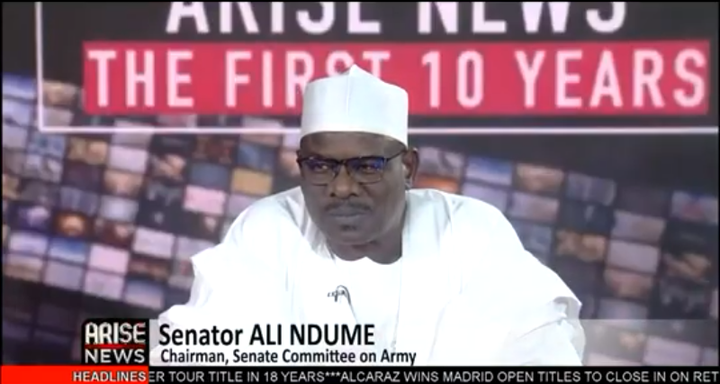 The Senator who is the chairman of Senate Committee on Army, Ali Ndume has expressed dissatisfaction over the way some Senators contesting for the office of the Senate President are doing things. Speaking in a video that is being aired live on Arise , Ali Ndume said one of the contestants who is vying for the seat of the Senate President messaged him through a friend and tried to induce him financially by asking him what his price is, so as to lobby his way through.
Ali Ndume said he felt insulted when he asked him that question, and that he wouldn't have hesitated to mention his name on TV had it been he didn't apologize.
In his words, he said:
"I received a message from one of the contestants vying for the seat of the Senate President. He passed through a friend to ask me what is my price. I felt bad and insulted, and had it been he didn't sent an apology, I would have mentioned his name on this programme."
Link To Live Video: https://www.youtube.com/live/TDVz4HZ_Xfc?feature=share
Do you think this is actually good for us all in Nigeria, seeing how people in power lobby their way into office financial inducement? What is your take on this?
ReignJerry (
)