According to reports coming from VANGUARD, Senator Godswill Akpabio, the preferred candidate of the ruling All Progressives Congress for the office of the Senate President of the forthcoming 10th National Assembly has announced that his election was in the hands of his colleagues.
In the report, Akpabio talked on the sidelines of the ongoing induction program for the members-elect of the House and Senators-elect on the zoning formula earlier on Monday in Abuja.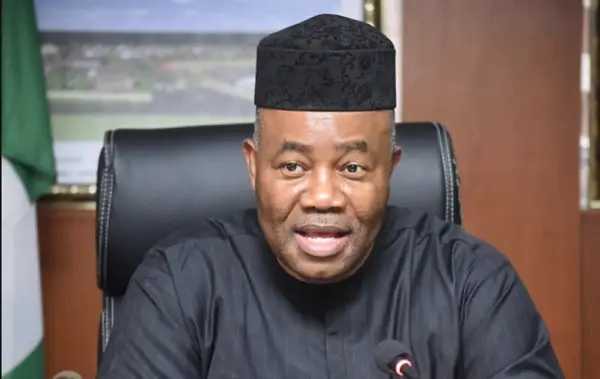 "It is a regular thing for people to move in one path or the other. I am not anxious about anything because I believe that the will of God will be done. In terms of being the Senate President, it is in the hands of my colleagues, the Senators elected. They will take the judgment and the will of God will be done", he said.
"The legislators are the ones selecting the Senate President. But I believe that there should be cooperation between the lawmakers and the party. Once the leadership is out in place, there should be a partnership between the leadership and the administration".
Maxonarts (
)