The Supreme Court will today hear the case between Governor Ademola Adeleke of the Peoples Democratic Party (PDP) and Adegboyega Oyetola of the All Progressives Congress (APC) over the outcome of the Osun gubernatorial election that took place on July 16, 2022.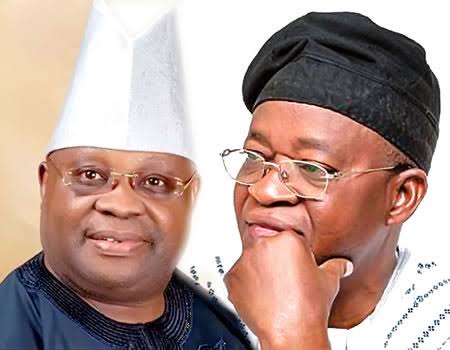 Photo combination of Governor Ademola Adeleke of Osun State and Adegboyega Oyetola
The Independent National Electoral Commission (INEC) initially declared Adeleke as the winner, but Oyetola challenged the result at a tribunal, which ruled in his favor. However, the Court of Appeal later declared Adeleke the winner, prompting Oyetola to appeal to the Supreme Court.
The case will be heard today, and the parties involved are presenting their final written arguments. Adeleke and the PDP are also cross-appealing on several issues related to the legitimacy of the election result, including the use of the Bimodal Voter Accreditation System (BVAS) by the APC and the validity of the tribunal's judgment.
Sheriff_Words (
)