Media personality, Shade Ladipo, has slammed actor Yul Edochie for posting a video of his second wife, Judy Austin's, childbirth testimony video
Hotnewsdrop.com reported that in the video, Judy thanked God for loving her and battling her battles, as she expressed gratitude to God for assisting her with all her childbirths
Reacting to the issue, Shade Ladipo described Yul as a "Cloutina", explaining that the actor's father, Pete Edochie, must be wondering what went wrong with his son
Media personality, Shade Ladipo has slammed Nollywood star Yul Edochie for the insensitive video he shared online about his second wife, Judy Austin.
Hotnewsdrop.com reported that social media went crazy when a video of Judy Austin thanking God for several safe childbirths went viral.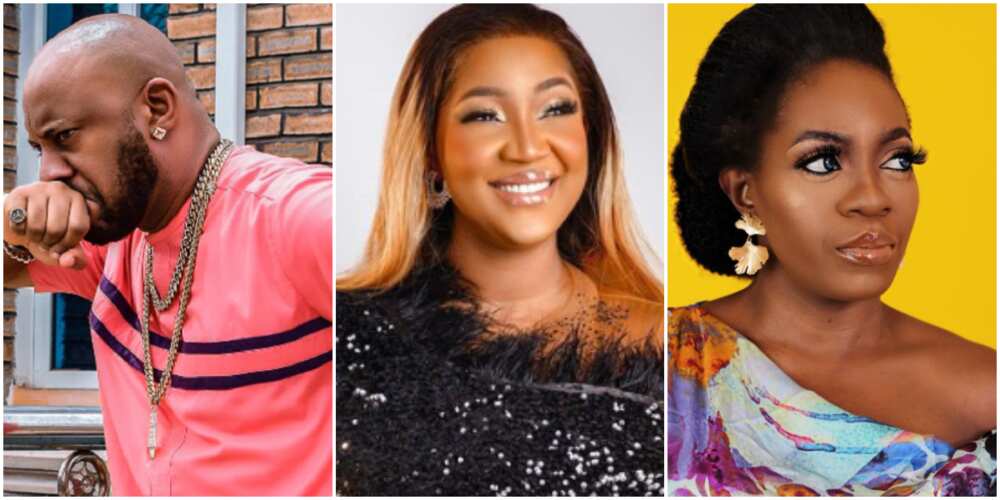 Reacting to it, Shade Ladipo criticised Yul Edochie for posting the footage during a sensitive moment when he and his first wife, May, had lost their first kid.
She added his father to the discussion, saying that Pete Edochie must be wondering what he did wrong to create a son like him.
She went on to say that the actor, has lost the respect of his colleagues and fans, for being an attention seeker.
Taking to her Instagram Story channel, Shade Ladipo also chastised Judy Austin for making such a repulsive video.
"You can't tell me nothing. Yul is a cloutina. The actual getax though to be chasing clout with your own family issues. You lose a child, and with no regard to the mother of your child, you are running to the next trend on social media.
Pete Edochie must really be wondering where he went wrong with that coconut head. Plus the akachanwa that also stood and did video Tueh!!".
See her post below
Yul Edochie breaks silence on son's death
Nollywood actor, Yul Edochie, finally spoke about the passing of his son Kambilichukwu Edochie.
In a lengthy post on his Instagram page, the hurting father recounted his last moment with his son.
According to the thespian, on the day of his son's death, he came to his room dressed for school and informed him that his school would be having an inter-house sports competition a day later, which he had promised to attend.
Source: Hotnewsdrop.com