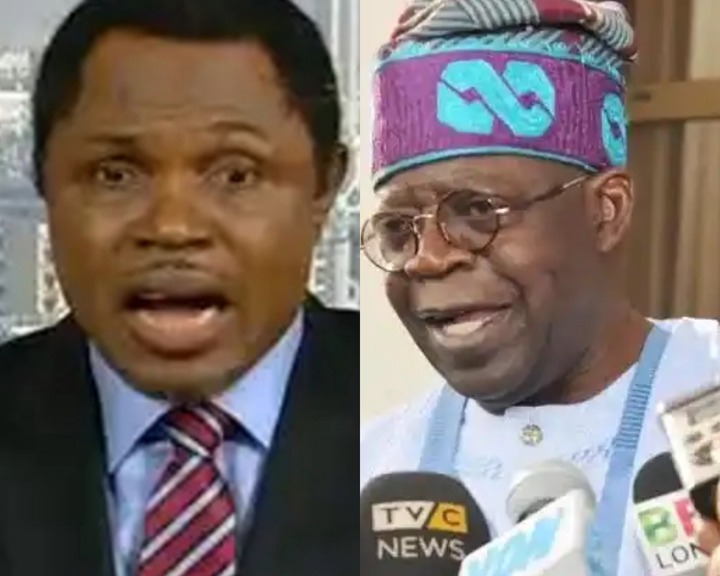 It is common knowledge that in the petitions filed in court by opposition political parties against APC's victory in the presidential election, they asked the court to disqualify the vice presidential candidate of the ruling party, Kashim Shettima for breaching the electoral act. They claimed that when Shettima accepted to be Bola Tinubu's running mate, he was still the candidate for the Borno Central Senatorial poll and by so doing he contravened the law.
However, speaking in an interview, a lawyer Isaac Anumudu stated that if Shettima is found guilty of breaching the electoral act and is disqualified, Tinubu will also be affected like what happened in Bayelsa State. He pointed out how David Lyon, the candidate of the APC who won the 2019 Bayelsa State gubernatorial election was disqualified by the Supreme Court due to discrepancies in the certificates of his running mate, Biobarakuma Degi-Eremienyo which were presented to INEC.
About 11:50 minutes into a video shared on YouTube by Channels TV, Anumudu said "The opposition parties alleged that the vice presidential candidate of the APC filled two nomination forms for both the senate and vice president. Now they are saying that that is fatal considering the clear unambiguous position of section 115 of the electoral act. The matter is something that the tribunal can ventilate and deal with in one day.
"Certified true copies of the forms can be procured from INEC and the tribunal should tell us if by law this candidate should be disqualified. Because if the vice president is disqualified, automatically it affects the presidential candidate like what happened in Bayelsa where the APC deputy governorship candidate was disqualified, and automatically that was what affected Lyon, the APC candidate who was preparing to be sworn in as governor. That exactly is what will happen because it is a joint ticket, once one is affected it affects the other".
Ultimate_Gist (
)