The pre-hearing of the suit filed by the Labour Party (LP) and Peter Obi challenging Bola Tinubu's victory in the presidential election on February 25th was postponed by the Presidential Election Petitions Tribunal in Abuja on Monday until May 10, 2023.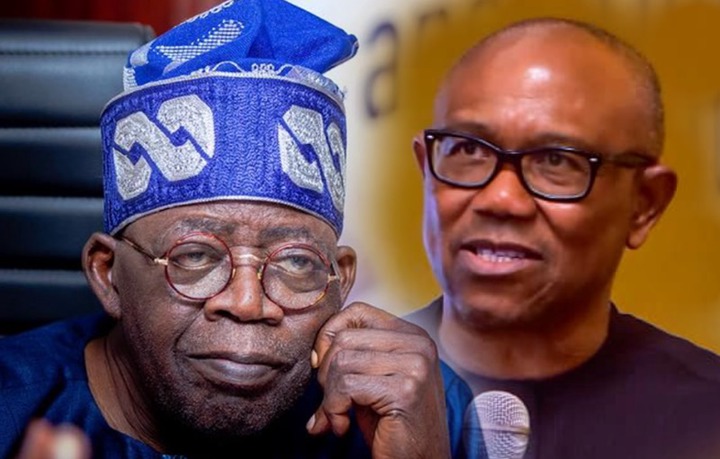 The All Progressives Congress (APC) candidate Tinubu's victory is being challenged by the former governor of Anambra State, who finished third in the presidential election.
The tribunal has been urged to look into the situation and issue a fair ruling after Obi and his party expressed concerns about the openness and fairness of the voting process.
The respondents to the petition, which was filed jointly by Obi and his party, are the Independent National Electoral Commission (INEC), Tinubu, Shettima Kashim, and the APC.
Additionally, Obi and his party asked the court to force the cancellation of the presidential election of February 25th.
They said that "the Presidential election conducted on 25th February 2023 is void on the ground that the election was not conducted substantially in accordance with the provisions of the Electoral Act 2022 and Constitution of the Federal Republic of Nigeria 1999, as amended".
The Labour Party candidate additionally requested that the court order INEC to hold a new election in addition to cancelling the previous one.
Obi also requested that the tribunal issue an order disqualifying Tinubu and Shettima from standing in the new election.
His statement states: "The nomination of Kashim Shettima as the Vice Presidential candidate was defective as he did not withdraw from his nomination as a senatorial candidate of his party before accepting to serve as the vice presidential candidate of Tinubu".
Empirewriter (
)