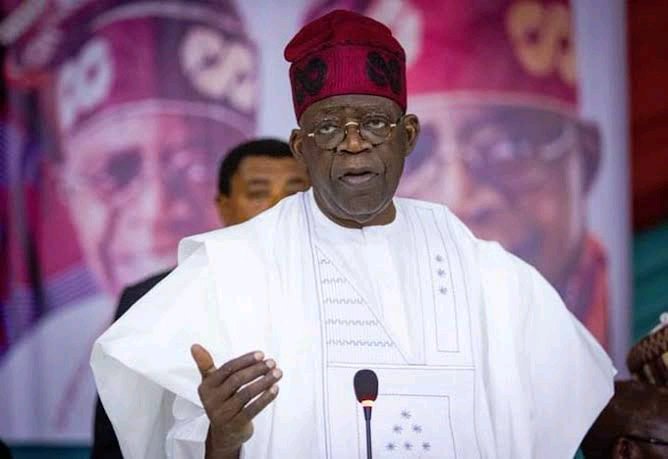 Governor Abdullahi Ganduje of Kano state, along with other APC governors, recently announced in a viral video that Senator Godswill Akpabio has been endorsed as the consensus candidate of the party for the upcoming Senate Presidency.
It has been reported that President-elect Bola Ahmed Tinubu has also secretly endorsed Akpabio as his preferred choice for the position. However, the National Chairman of the APC, Abdullahi Adamu, has stated that the party is still consulting and has not yet decided on where to zone the Senate Presidency.
Some lawmakers are opposed to the micro zoning of the decision made by the outgoing APC governors and have suggested that the position should be zoned to the entire South and the contest thrown open to create a sense of belonging. One anonymous lawmaker from the North has argued that Tinubu should not follow in the footsteps of the current administration, which has failed to carry the South East along. He believes that a major tribe in the first three leadership positions in the country cannot be ignored.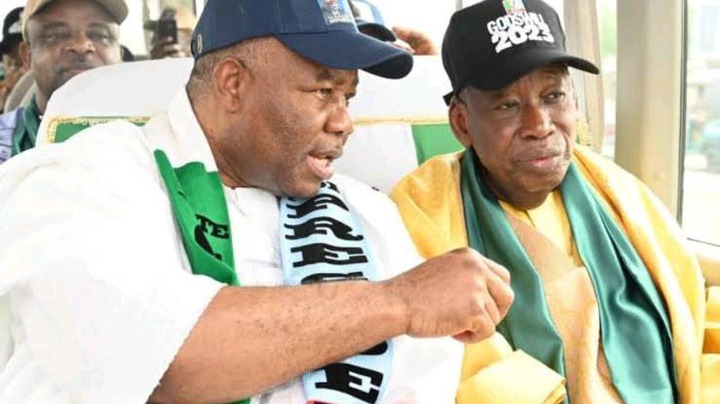 The lawmaker, who identifies as a Fulani man, expressed his concern that if Tinubu continues with the same approach as President Buhari, it would mean that the Igbos are being told that they do not belong to the country. He argued that the South East has been marginalized by the APC since Buhari took office in 2015, and that a leadership position in the Senate may be their best chance for representation. The lawmaker also criticized Tinubu, stating that he would not appoint an Igbo man as the Secretary to the Government of the Federation.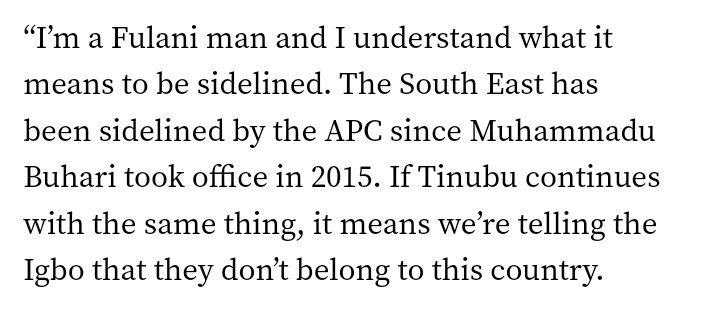 KINGSIFY (
)