It is no longer news that Mr. Peter Obi, the Labour Party's nominee for president in the most recent election, visited Professor Wole Soyinka, a legendary figure in Nigerian literature.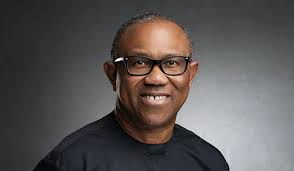 You might recall that Wole Soyinka recently made some comments about the Obidient Movement that were covered by the media. 
Remember Prof. Wole Soyinka's criticism of Obidients and their approaches to problem-solving as well. 
Shortly after pictures of Peter Obi and Wole Soyinka surfaced on social media, a former governor of Anambra State explained his visit to Soyinka on Twitter. 
Peter Obi asserts that he spoke with Wole Soyinka despite their divergent political views in order to correct some falsehoods. 
Obi expressed his happiness over the encounter. 
The author added, "I valued this Sunday's visit, which was intended to clear up any erroneous misconceptions regarding the great symbol and the OBIdient family. Peter Obi published on Twitter on Sunday. 
kindly drop your comment below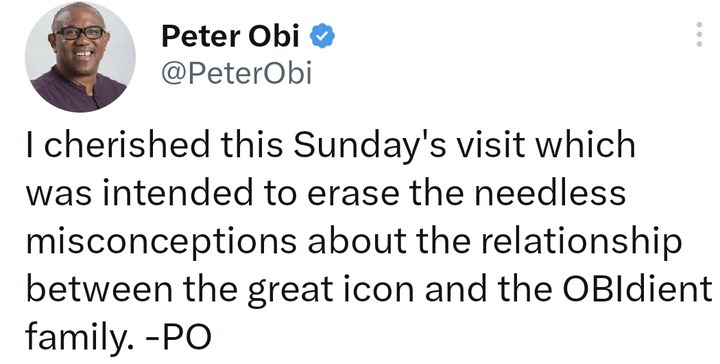 Erioluwa3110 (
)