According to the report from Vanguard paper, Governor Simon Lalong of Plateau State sought to speak on behalf of President-elect Asiwaju Bola Tinubu on Monday during the pre-hearing session of the Presidential Election Petition Court in Abuja, but was rejected by the presiding Justice, Haruna Tsammani. Governor Lalong promised to represent the All Progressives Congress (APC) when Justice Tsammani explained that a person does not need representation.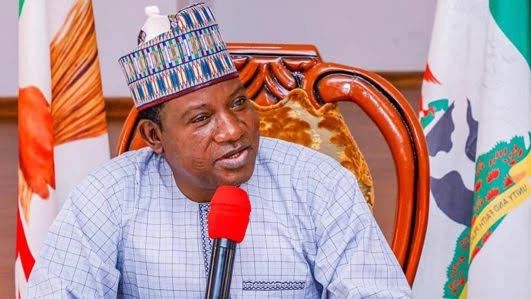 On Wednesday, the court postponed additional pre-hearing proceedings for the suit to invalidate Tinubu's election that was filed by the Labour Party and its candidate, Peter Obi. While the lawsuit involving the Peoples Democratic Party (PDP) and its candidate, Alhaji Atiku Abubakar, was postponed to Tuesday, the case involving the Action Peoples Party (APP) was also postponed to the same date.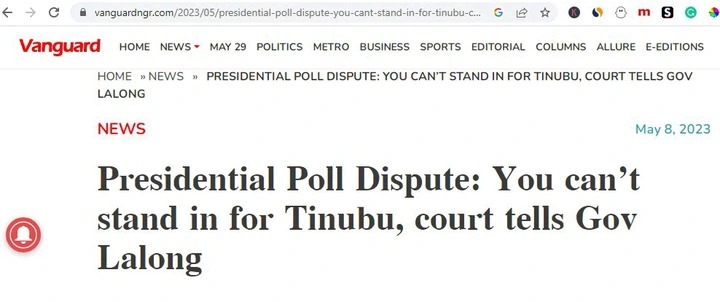 Nevertheless, before the petitions are heard, the court encouraged all parties to specify whose witness testimony and documents they want to rely on or contest. This implies that before the court decides how to rule on the petition's outcome, the parties concerned must present their facts and arguments.
Sportsnews34 (
)