The Supreme court of Nigeria, on Tuesday, 9th of May 2023, affirmed the victory of Governor Ademola Adeleke of the People's Democratic Party (PDP) in the last gubernatorial elections in Osun state.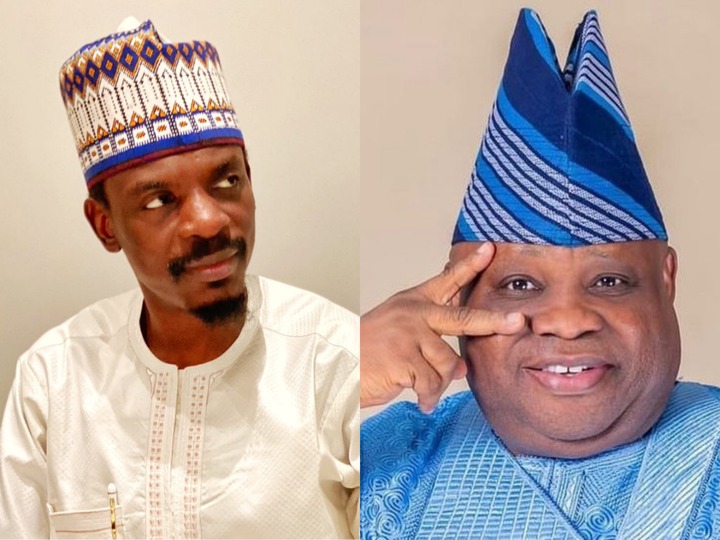 Photo: Bashir Ahmad, Governor Ademola Adeleke.
Recall that Adeleke's Victory was initially nullified by the Osun State Election Petition Tribunal on the 27th of January 2023 after reporting that there was over-voting in the elections. However, on the 24th of March 2023, the Appeal court set aside the judgement of the Osun State Election Petition Tribunal. The appeal Court affirmed the victory of Adeleke and slammed the APC and its candidate, Adegboyega Oyetola with a fine of 500,000 naira.
Following the judgement at the Appeal court, the APC and Oyetola filed an appeal at the Supreme court against Adeleke, but the Supreme court in its judgement, ruled in favour of Adeleke. The Supreme court held that Oyetola's claim that there was over-voting in the election was not backed with data from the Bimodal Voter Accreditation System (BVAS).
The Supreme court judgement which has stirred reactions on social media, also caught the attention of the Special Assistant on Digital Communications to President Muhammadu Buhari, Bashir Ahmad who expressed his delightment over the judgement. He congratulated Adeleke while also expressing his hope that the opponents of the APC will congratulate them too after their victory in court.
In his words, he said: "Congratulations to H.E. Ademola Adeleke who has just been affirmed by the supreme court as the elected governor of Osun state. I do hope our neighbors will also congratulate us on our yet another victory."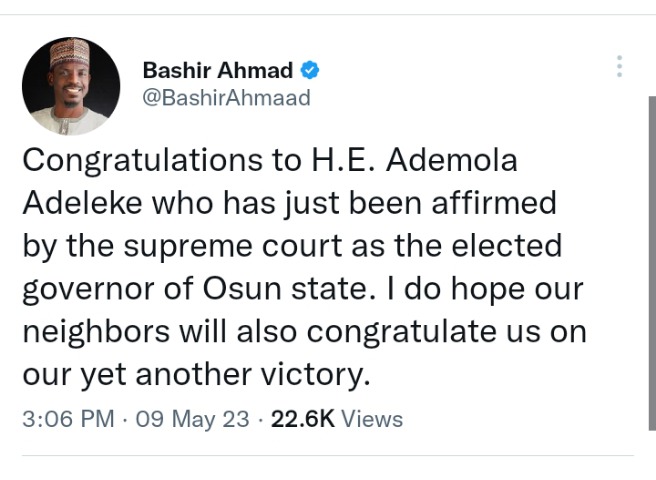 Eltosdelights (
)