FCT, Abuja – The northcentral block of the ruling All Progressive Congress (APC) has kicked against the position of the party's leadership to settle for Abbas Tajudeen for the position of speaker of the House of Representatives.
According to a statement made available to Hotnewsdrop.com on Tuesday, May 9, the North Central Democratic Coalition said that it would not allow the region to be ignored in the zoning permutation, noting that the region had proven pivotal to the victory of the APC in the just concluded general election.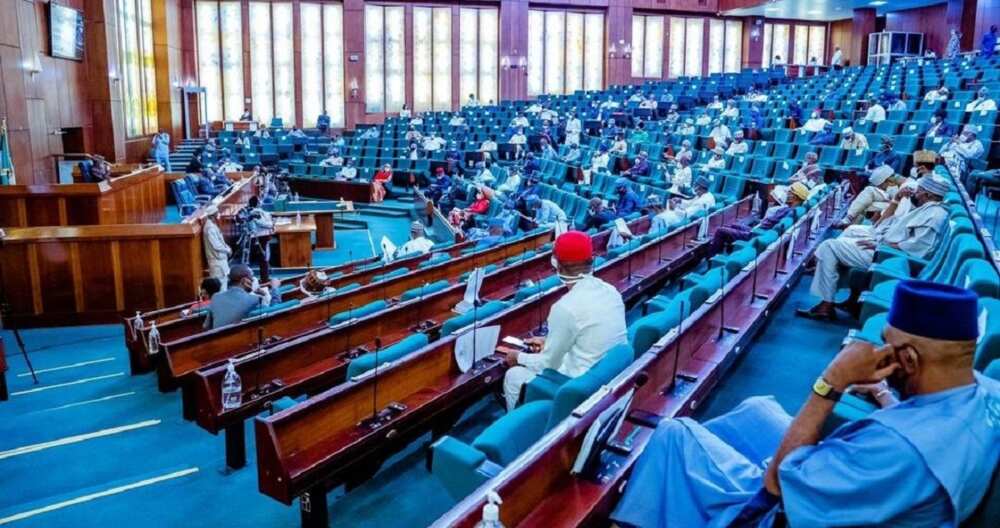 The coalition reiterated and demanded that the speakership seat be zoned to the northcentral region.
The statement reads:
"It must be stated that the strategic importance of the North Central region in the scheme of things in the country can't be overemphasized. The region had proved to be that reliable ally when it mattered most.
"My fellow comrades, in our quest for good governance, we must ensure inclusiveness in the country's governance structure. This is because other regions in the country had been adequately represented. The North Central region should be accommodated in the leadership of the National Assembly, especially the House of Representatives.
"We have come here today in our numbers to demand the zoning of the speakership position in the North Central region of the country."
In furtherance to making a case for the leadership position at the lower chamber, the coalition argued that previous administrations had ignored them and would not be subjected to such neglect this time around.
The coalition said the northcentral region had been left home dry despite its loyalty and performance at the general elections.
As contained in the statement, the coalition reiterated that it would not accept the current zoning formula noting that the northcentral region possesses experienced and competent lawmakers who can run the affairs of the lower chamber.
The statement also noted that neglecting a region like Northcentral that has been a loyal vessel would only spell disunity and lack of inclusivity following frequent snub by previous administrations.
They said:
"The North Central Democratic Coalition frowns on such disposition as it has the potential to brew disunity and a crisis of confidence within the leadership of the APC, which we must admit is not necessary given the onerous task ahead of the incoming administration."
Source: Hotnewsdrop.com