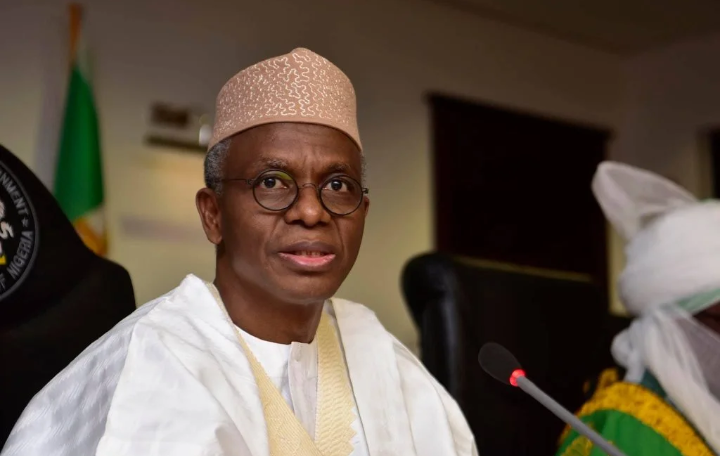 Kaduna Governor Nasir El-Rufai has accused President Muhammadu Buhari of frustrating plans to remove fuel subsidy.
Former Central Bank of Nigeria (CBN) Governor Mallam Sanusi Lamido Sanusi also said the retention of fuel subsidy as "stupid" and capable of bankrupting the country.
The Nation report that, El-Rufai and Sanusi spoke during a policy conversation and book presentation by Carnegie Endowment for International Peace and Agora Policy in Abuja.
The Governor claimed that while Buhari acknowledged that the government's spending on fuel subsidies was absurd, he refused to put an end to it.
According to The Nation, In response to a query about fuel subsidies, El-Rufai stated: "The National Economic Council gave us an assignment to work out what to do if we withdraw subsidies, how much would be hiked, etc. between September and November 2021. The World Bank and specialists were involved in our effort.We published a report on how to use the resources, and Nigerians will be transparently informed of our recommendations. Its components include investments in social protection, security, and other areas. The report is there.
He claimed that the committee came up with a plan on what to do with the money saved when the subsidy was stopped and how to free up more funds for infrastructure, education, and other needs.
The Nationa report that, El Rufai claimed that if gasoline subsidies are maintained, there will be danger in 2021. El Rufai stated that after learning of the development, he went to Buhari and asked: "Does it make sense to you that we spend N200 billion on all federal roads in Nigeria in a year and six times that amount on cheap petrol?"
"He (the President) claimed that it is illogical. Why then do we do it? We have been researching this for a long time, we have a framework, the 36 governors of Nigeria concurred that it should be removed, and we have a specific strategy for how the funds would be used.
Some of it will go to the federal government, while others will be distributed to the states, local governments, and interventions. We all concurred. No, the President commanded. There you go.
Sanusi urged the next administration to end the subsidies system. He claims that back in 2011, "we attempted to convey that it's poor economics; for every $1 billion Nigeria spends on fuel subsidies, it's $1 billion taken out of education, $1 billion taken out of healthcare, $1 billion taken out of power, and $1 billion taken out of infrastructure.
"What you are saying is that for the poor people in this nation, cheap fuel is more important than education, more important than healthcare, more important than power, etc.," Sanusi responded to those who advocated for fuel subsidies. What type of nation would you have if you do that for 30, 40 years? Which is what we've experienced.
Ganandaji (
)