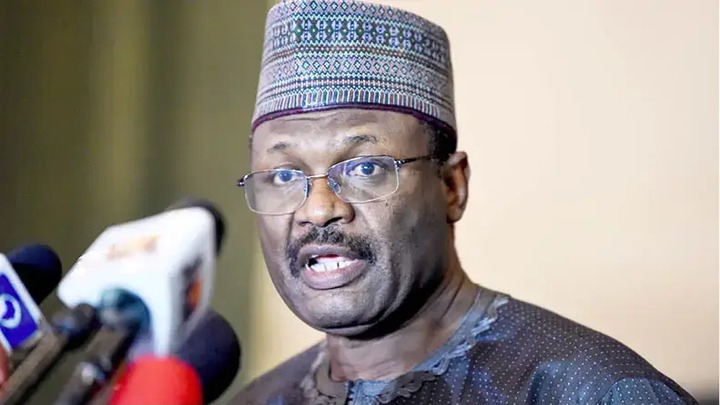 The Independent National Electoral Commission (INEC) has refused to comply with a court order concerning the leadership crisis of the All Progressive Grand Alliance.
This is contained in a statement signed on Tuesday by the National Commissioner of the Commission and Chairman of the Voters Information and Education Committee, Festus Okoye.
According to DailyPost, The commission debunked the news after a "group" circulated posters and statements accusing INEC of flouting the Supreme Court judgment recognizing Chief Edozie Njoku as the "true national chairman of APGA."
Okoye said, "It should be noted that the case was filed by Alhaji Rabiu Garba Aliyu against Jude Okeke and three others at the Jigawa State High Court; Mr. Edozie Njoku was not a party to the case; the petition was filed by Mr. Alhaji Rabiu Garba Aliyu against Jude Okeke and three others.
One of the petitions is a "declaration that the National Publicity Officers of the All Progressives Grand Alliance, including the petitioners, elected at the National Convention of the party held on May 31, 2019, in Owerri, Imo State, shall hold office and hold their respective offices for four years from May 31, 2021."
Okoye further stated that,
"On June 30, 2021, the Jigawa State High Court ruled in favor of Alhaji Rabiu Garba Aliyu in case number JDU/022/2021. On appeal, the court termed the case an abuse of process.
Consequently, the entire Jigawa State High Court proceedings in case JDU/022/2021 delivered by Musa Ubale J on June 30, 2021, and the judgment based thereon were declared null and void.
The Supreme Court upheld the decision of the Court of Appeal in its judgment of October 14, 2021.
In January 2023, Chief Edozie Njoku, who was not a party to any of the proceedings or suits filed before the various courts, approached the Supreme Court of Nigeria as an interested party/appellant and filed an "application for notice" seeking an order for the correction of "material and clerical errors" in this judgment of the Supreme Court. The application was granted.
The application was granted and the correction did not affect the merits of the case or the Supreme Court judgment."
The national commissioner noted that courts are not powerless in their judgments, decisions, and rulings.
"They can also sanction contempt of their judgments and orders in criminal cases," he said.
Politics1 (
)