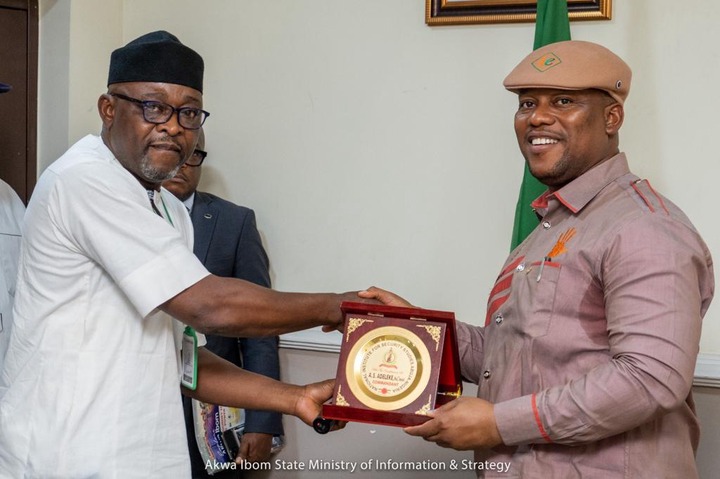 ~ Lawrence Ekong
Participants of Course 16 of the National Institute for Security Studies, NISS, have arrived Akwa Ibom State on a study tour, with the Commissioner for Information and Strategy, Comr. Ini Ememobong giving the team a blow-by-blow account of government's effort at industralising the state, socio-economic policies, environmental issues and security challenges affecting the country.
During the team's visit to the Ministry's headquarter at the State secretariat complex in Uyo yesterday, the Commissioner held them on the edges of their seats with an in-depth analysis of the different components of Governor Udom Emmanuel's Completion Agenda and other ongoing efforts of the Akwa Ibom State Government to bridge the gap in ation, technology, security, roads, agriculture and human capital development.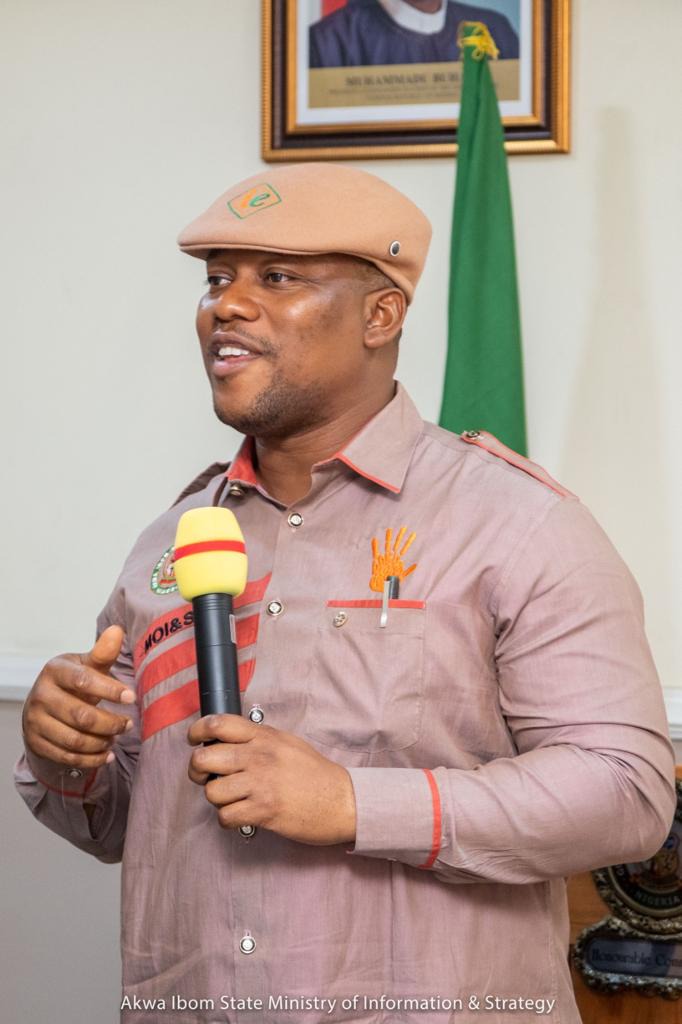 "Globalization has become inevitable, and one of the ways the Governor has prepared the state for that global adaptation is to attract a lot of investors to the state so that we convert our raw materials into finished goods in order to create a vibrant secular economy as well as earn some foreign exchange to the state ". Ememobong explained.
Earlier, Head of the delegation, Godwin Ometu, said the team is in the state to under-study how the state government is tackling the issues of globalization and its implication on national security as well as steps taken to mitigate the negative consequences.
Ometu, who described the deep insights offered by the Commissioner as eye-opening and overwhelming, added "We are glad that we started from this ministry. It has been a very rewarding interaction".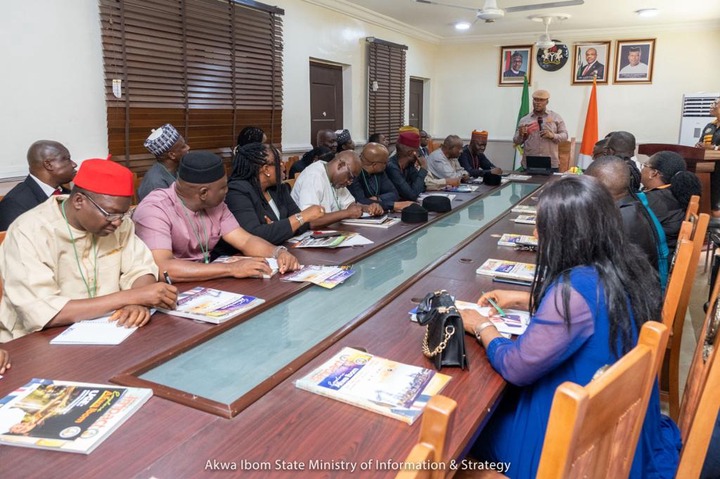 A research fellow in the Institute, Bolarinwa Nafiu informed that the purpose of the course is to impact on the participants the required knowledge to address the dynamic and complex security challenges in their respective countries and also to foster inter-agency synergy and international cooperation.
The course participants, who include top security personnel and high-ranking public servants, drawn from different organisations and African countries, are on a tour of the state as part of their 10-month course in the Institute as partial fulfillment for the award of Fellow of Security Institute (FSI).
The theme of the study tour is 'Globalization and Regional Economic Integration: The Implication For Sustainable Development in Africa.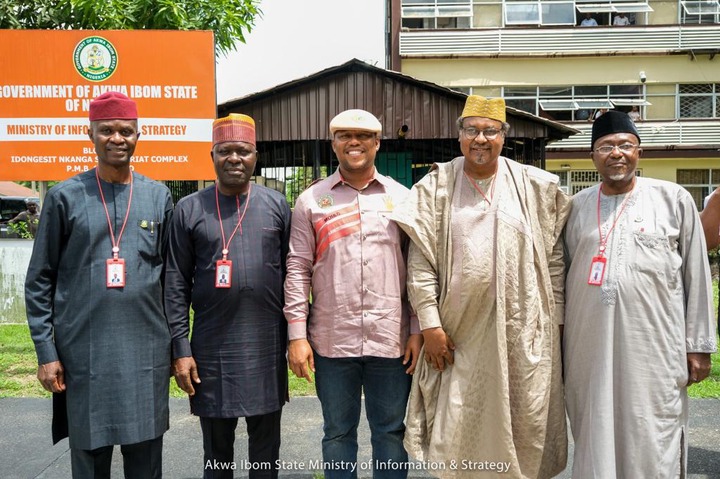 AkwaIbomInformationMinistry (
)