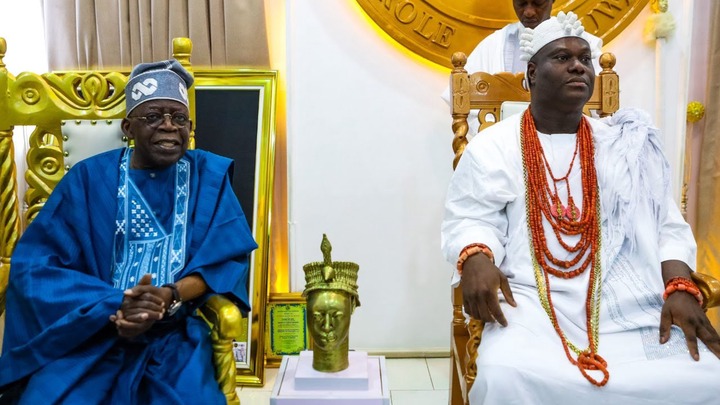 The Ooni of Ife, Enitan Ogunwusi Adeyeye, Ojaja II (CFR) has called on supporters of both the Labour Party (LP) candidate, Peter Obi, and the Peoples Democratic Party (PDP) presidential candidate, Atiku Abubakar, to put an end to their conflicts before May 29.
As reported by The Nation, the Ooni encouraged the supporters of Atiku and Obi, known as Atikulates and Obidients respectively, to let go of their past grievances and collaborate with President- elect Bola Tinubu for the advancement of the country.
The Ooni expressed that, for the benefit of Nigeria, it would be wise for all citizens, regardless of their political affiliations, to unite and work together with Tinubu.
The Ooni delivered this message while entertaining a prominent delegation sent by Kenyan President William Ruto to meet with President- elect Tinubu in his Lagos home.
The delegation was led by Kenya' s Chief of Staff and Head of Public Service, Francis Koskie, and included Chairman of Dangote Group, Governor of Ogun State Prince Dapo Abiodun, Alhaji Aliko Dangote, CEO of Propetrol Harry Ebohen, and Fintech Guru Kunmi Demuren.
He urged everyone to join hands regardless of political affiliation and support the government in putting Nigeria on the right path to greatness.
According to him, the election is over and it' s time to focus on governance as a collective effort.
He said, " Nigeria is the largest economy and most populous nation in Africa and has great political influence. The Kenyan President assured me during my last visit that his government is determined to improve the presence of their nation and businesses in Nigeria. Africa is the engine of the world, and we must reshape its invaluable natural resources and protect its ancient wealth for our progress. "
" The presidential inauguration is coming up, and I urge everyone, regardless of age, political affiliation, or mindset, to abandon hostility. It' s time to stop dwelling on the past and concentrate on today and the future.
" Embracing our differences and individuality is crucial at this moment. Although we may have varying opinions and methods of achieving a better Nigeria, we all share a common desire for a nation we can be proud of. Let us unite to support Asiwaju Gbogbo Ile Oodua' s vision. "
Source: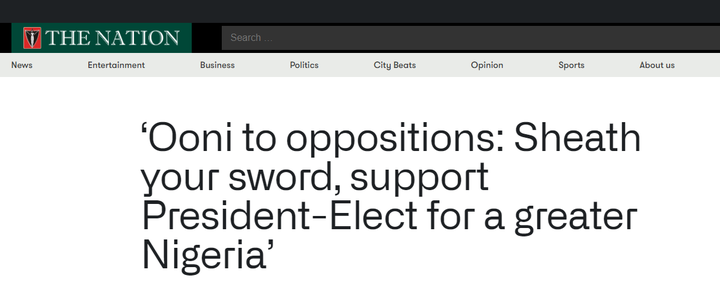 AuthorTwins (
)