According to the report from Tribune paper, Senator Shehu Sani has proposed a new solution to the age-old issue of election disputes in Nigeria, which has regularly come under fire for its clumsy and incompetent legal system. On Twitter, the senator proposed setting a time restriction for the Independent National Electoral Commission (INEC), the opposition, and the ruling party to present their justifications. He said that if each party was given a day to present their reasons and make any required defences, justice could be served by Friday.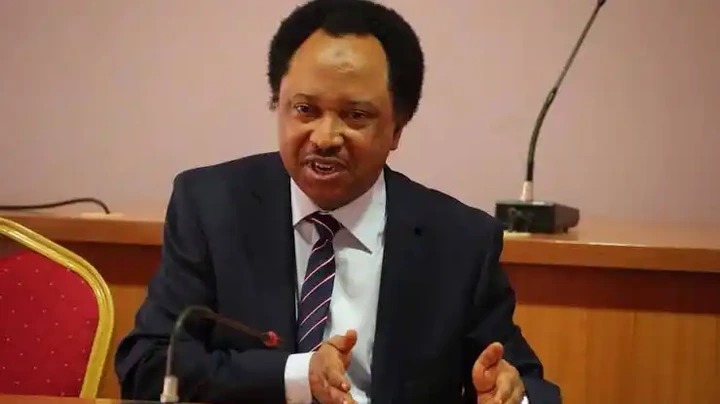 In his remarks, Senator Sani emphasized the significance of requesting the results from the INEC portal and having all parties attest to the accuracy of their claims. The senator's strategy, which sets a timeframe for case resolution and gives each party's arguments more weight, proposes a fresh approach to settling electoral disputes in Nigeria.
Nigerians have discussed and debated Senator Sani's proposal, highlighting the need for a more effective way to ensure justice and fairness in voting outcomes. But it's unclear whether the necessary authorities will accept the scheme.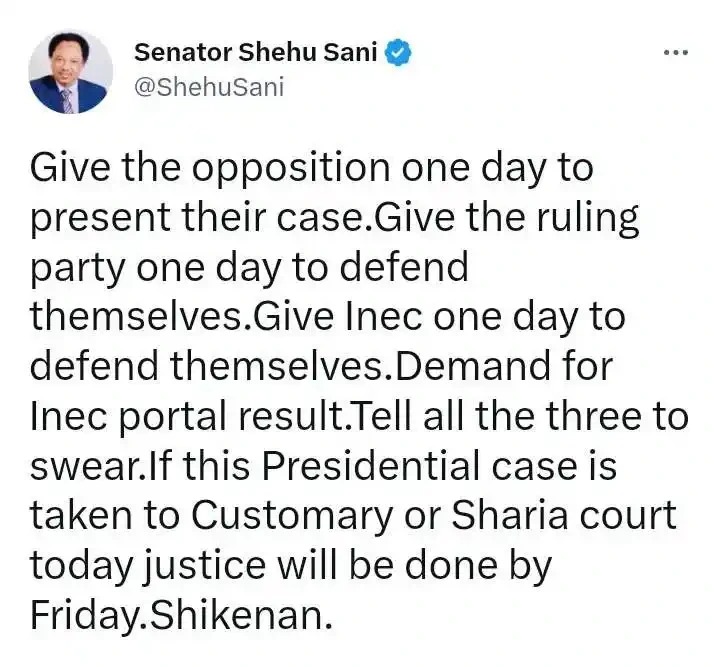 The senator's proposal is important because it addresses the issue of protracted election disputes, which usually lead to political unrest and violence in the country. The inability to resolve election concerns promptly has caused Nigerians to lose faith in the system, which has compromised the integrity of the democratic process.
Alfachicken (
)