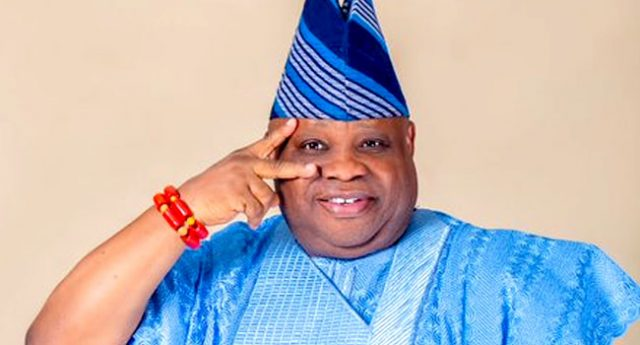 According to Punch, the Supreme Court of Nigeria affirmed the election of Senator Ademola Adeleke as the Governor of Osun State. This decision was reached following a lengthy legal battle that started shortly after the gubernatorial elections held on July 16, 2022.
Senator Adeleke, who contested on the platform of the People's Democratic Party (PDP), had been declared the winner of the election by the Independent National Electoral Commission (INEC). However, his opponent, Gboyega Oyetola of the All Progressives Congress (APC), challenged the results and filed a petition at the Osun State Governorship Election Petitions Tribunal.
The tribunal, in its ruling, declared Oyetola the winner of the election, citing irregularities and malpractices during the polls. Dissatisfied with the decision, Senator Adeleke filed an appeal at the Court of Appeal, which also upheld Oyetola's victory.
Undeterred, Adeleke proceeded to the Supreme Court, Nigeria's apex court, to challenge the previous rulings. In a unanimous decision, the five-man panel of the Supreme Court held that the election was free, fair, and in line with the Electoral Act.
The court further stated that the lower courts erred in their interpretation of the law and that the evidence presented by the APC was insufficient to prove their allegations of malpractices and irregularities during the polls.
The affirmation of Senator Adeleke's election by the Supreme Court has put an end to the protracted legal battle over the Osun State governorship election. It has also reaffirmed the judiciary's commitment to upholding the rule of law and ensuring that electoral disputes are resolved in a fair and just manner.
Senator Adeleke has since expressed gratitude to the judiciary for upholding his victory and has called on his supporters to continue to work towards the development and progress of Osun State.
FutureBest (
)