The leader of INRI Evangelical Spiritual Church, Primate Ayodele has warned judges against giving judgments that will disunite the country at the ongoing presidential election tribunal.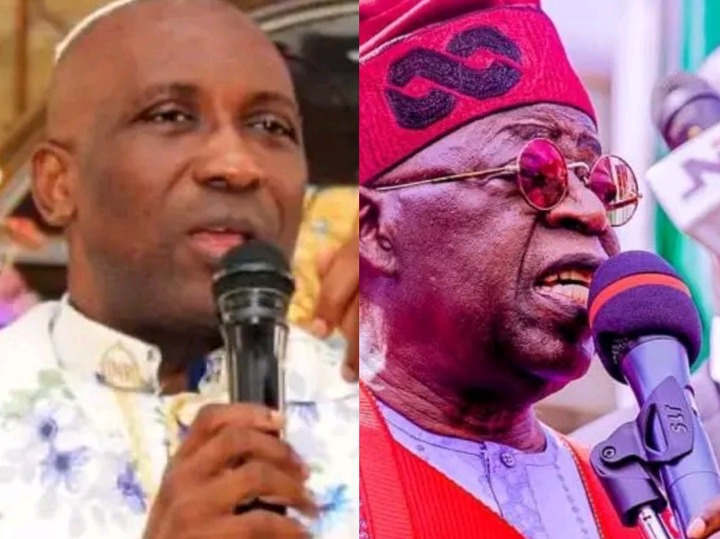 This announcement was contained in a statement signed by his media aide, Osho Oluwatosin, where be said that the unity of the country lies in the hands of the judges and any judgment they make that does not portray fairness will lead the country into a serious crisis adding that they should not to do anything out of threats because it will not end well for Nigeria as a nation.
According to Primate Ayodele, he said, "The unity of the country lies in the hands of our judiciary. Whether Nigeria will remain peaceful or not, it depends on them. I want to call on the judges to do what is right because it will help the country a lot.
He also continued by saying, "They will be offered a huge amount of money to declare judgment, but it should be to your best interest not to accept it. Let the truth prevail at all costs.
Source: Nigerian Tribune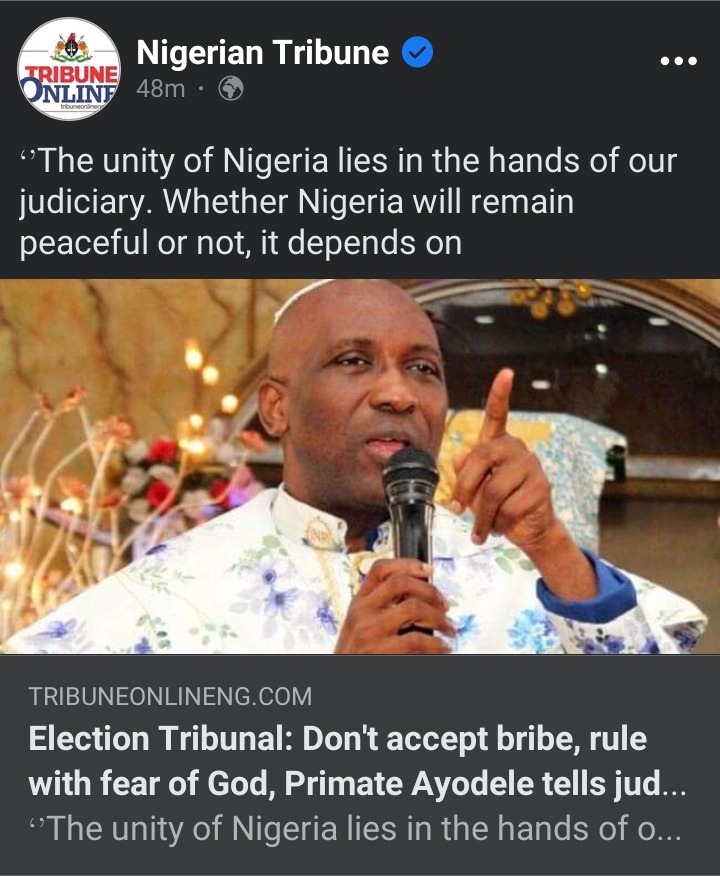 Deemmasco (
)