Hasbulla and his friends reportedly blocked roads and performed car stunts amid wedding celebrations
The social media star and his friends were arrested and they received citations for traffic violations
Hasbulla apologised after their arrest and promised it won't repeat itself; he also clarified it wasn't his car
TikTok star Hasbulla Magomedov has apologised after he and his friends found themselves on the wrong side of the law by driving carelessly on a highway.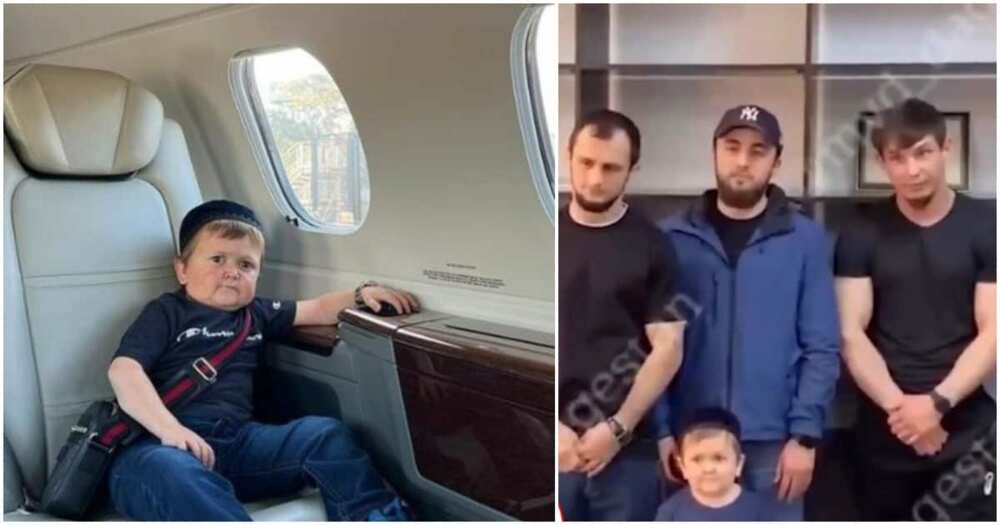 According to Daily Mail, the Russian influencer was filmed over the weekend on the streets of Makhachkala going for a wild ride amid wedding celebrations.
Hasbulla himself wasn't behind the wheel, but he was seen standing inside one vehicle as other drivers closed off portions of the road before doing doughnuts, burnouts, and racing past the crowd.
The city's Ministry of Internal Affairs shared a video of the offenders, including the short-stature influencer lined up in a local police station explaining their actions.
Hasbulla later took to social media to post an update acknowledging the incident but stressed he was not driving any of the cars.
"We decided to hype it up a bit. This will not happen again, we apologise. We played around a bit and had to answer for it. It wasn't my car and I wasn't behind the wheel," he wrote.
Hasbulla says he's too young to date
In September 2022, Hasbulla said he wasn't ready to start dating despite being 19 years old at that time.
As reported by Daily Mail, Hasbulla was asked what sort of woman he'd be interested in.
"I will think about it later. I am too young."
Hasbulla declines to pose for photos with women
When Hasbulla arrived in Australia in August 2022, women hoping to get a photo with the Dagestan-born viral sensation were unfortunately left disappointed.
The celebrity confirmed via his touring company that:
"He cannot pose with female guests due to his personal and cultural beliefs."
He added:
"To our female guests, if you would like to attend [the tour's official] meet and greet with Hasbulla, you are welcome to do so, but please acknowledge the limitations of photography."
Source: TUKO.co.ke