Earlier today, Dr. Oby Ezekwesili, a former Minister of Education and Human Rights activist, publicly praised the Daily Tribune for conducting a fact-check on a viral statement that was attributed to respected Pentecostal Preacher, Pastor Enoch Adejare Adeboye.
On Monday, May 8, 2023, several media outlets reported on a statement supposedly made by the cleric, in which he allegedly insisted that President-elect Asiwaju Bola Ahmed Tinubu possessed the necessary skills to "fix Nigeria." The statement immediately sparked heated debates among Nigerians on various social media platforms.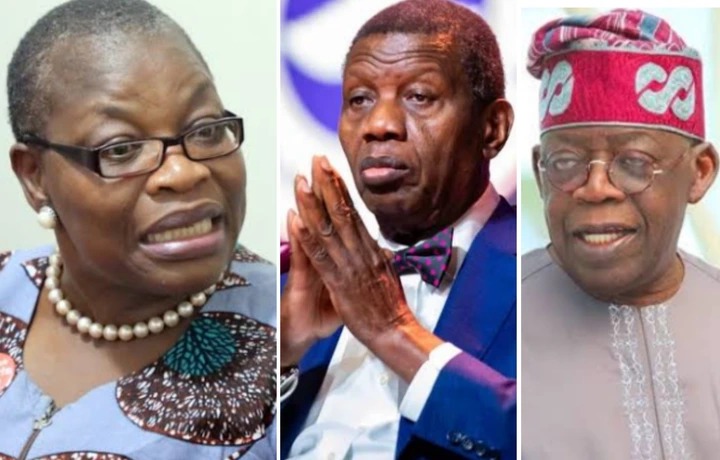 However, a few hours later, in one of its publications, the Daily Tribune debunked the statement attributed to Pastor Adeboye, dismissing it as fake news.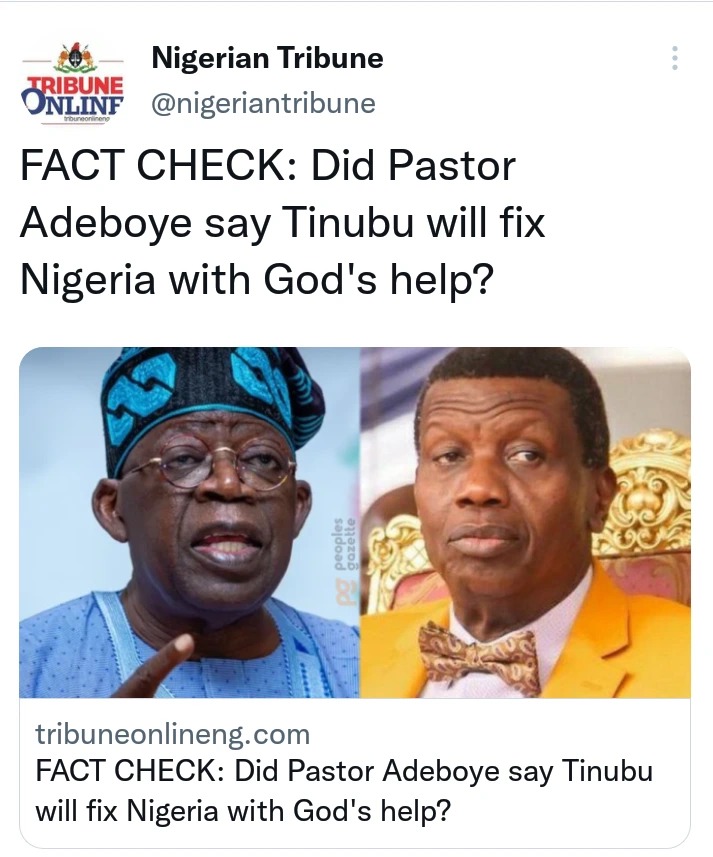 Taking to her Twitter handle on Tuesday, Ezekwesili commended the media outlet for choosing to verify the information before releasing it to the public, unlike other news outlets that jumped on the bandwagon and disseminated the unverified statement.
The former Education Minister emphasized the importance of media outlets conducting proper fact-checks before releasing information into the public space. Inaccurate and unverified information can have disastrous consequences and can significantly impact the country's political and social climate.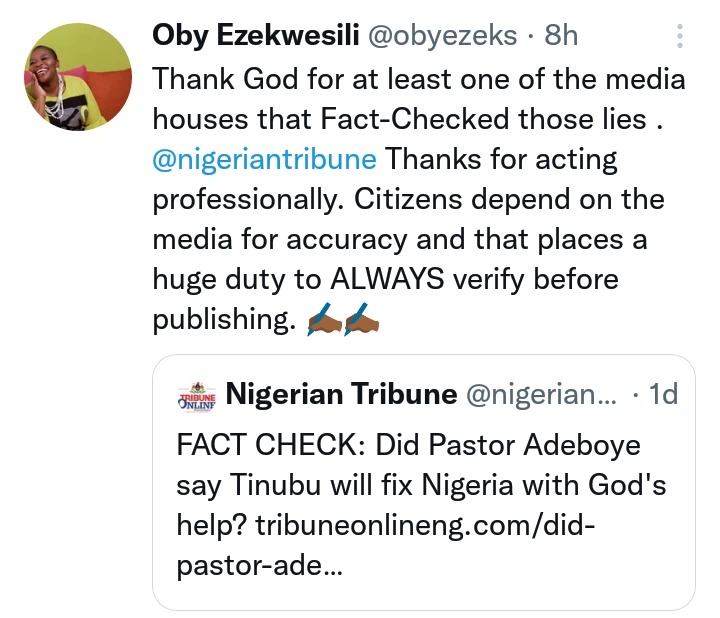 In conclusion, Dr. Oby Ezekwesili's commendation of the Daily Tribune's fact-checking process serves as a reminder of the crucial role that media outlets play in maintaining an informed and responsible public. Media houses must prioritize accuracy and integrity when reporting news and information.
Deradeen123 (
)