French envoy monitors €3m aid in Borno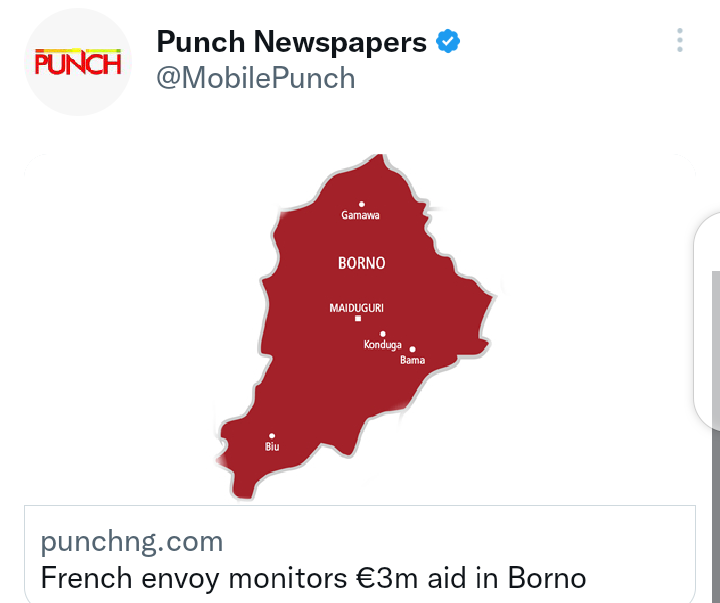 Photo Credit: Punch papers
The French Ambassador to Nigeria, Emmanuelle Blatmann, says her country has disbursed €3m to the World Food Programme to tackle food shortages and malnutrition among children in Nigeria's North-East.
The envoy said the €3m was part of a total of €6.9m that France had so far budgeted for humanitarian aid in Nigeria, having spent €7.7m for such aid in 2022.
We have so far budgeted €6.9m for humanitarian aid in Nigeria in 2023, and out of this, €3m is given to WFP to address food shortage and malnutrition among children in the North-East, the envoy disclosed to newsmen in Maiduguri on Monday.
This amount is subject to upward review, depending on the circumstances concerning food insurficiency and malnutrition in the country, she added.
Obaseki approves 13th-month salary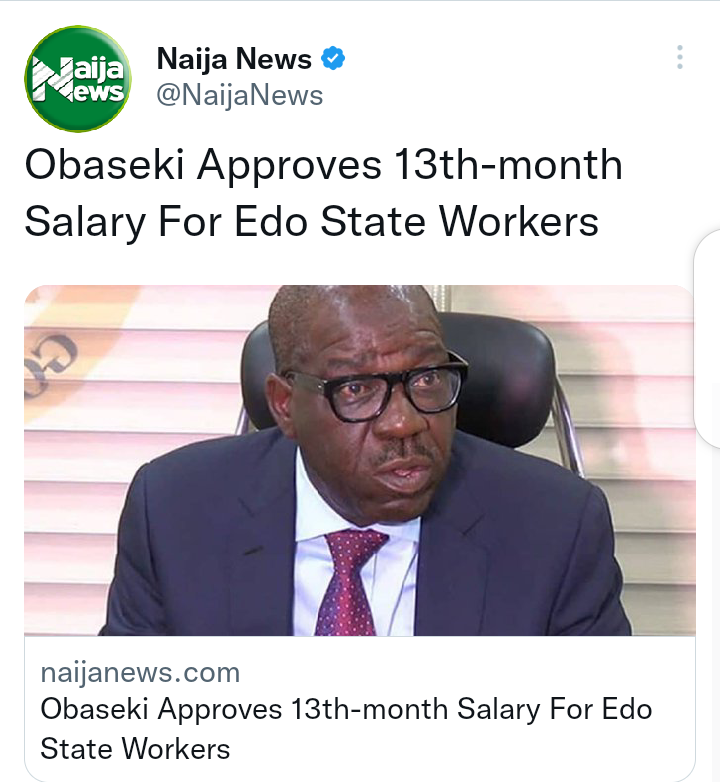 Photo Credit: Naija
The Governor of Edo State, Godwin Obaseki has approved the 13th-month salary for workers in his State.
The Govermor announced the development on Monday while interacting with civil and public servants between levels 8 and 17 at the Sir Victor Uwaifo Creative Hub, Benin City, the Edo State capital.
He announced the payment of 13th-month salary to Edo civil and public servants this year while also calling for the collaboration of the workers to ensure the sustainability of ongoing reforms by his administration to guarantee improved livelihood for the people and economic prosperity for the State.
Obaseki praised the workers for supporting his administration over the last six years and assured them of the development of the Benin Port and other projects.
Tinubu urged me to step down for Akpabio, says Umahi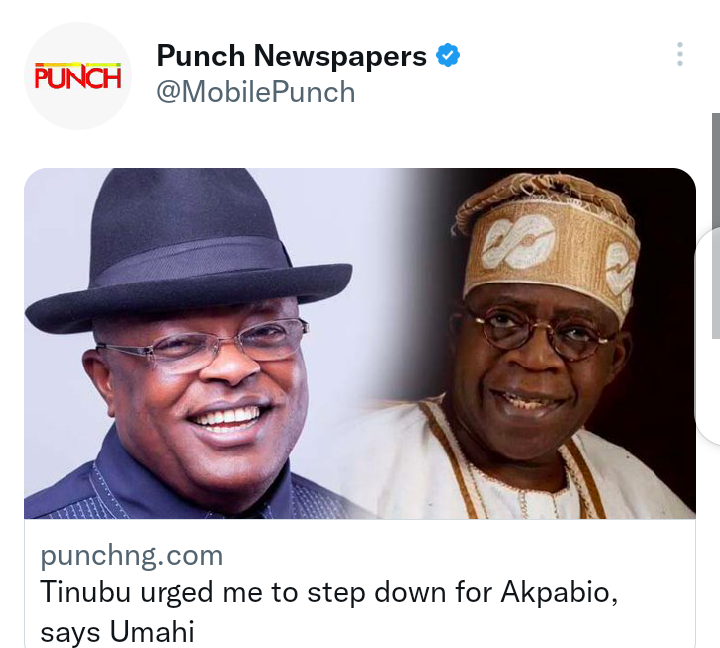 Photo Credit: Punch papers
Governor David Umahi of Ebonyi State has disclosed that the President-elect, Bola Tinubu, urged him to step down for Senator Godswill Akpabio in the race for the 10th Senate presidency.
Umahi made the disclosure on Monday at the Muhammadu Buhari International Airport, Onueke while answering questions from newsmen on arrival to the state from Abuja.
The governor said that he discussed the issue of his Senate presidency bid with Tinubu and had to accede to his request in the interest of the All Progressives Congress and the South East zone.
I discussed the issue with him when he was in Paris and on return to the country, he invited me.
Wase, Doguwa, Gagdi present as Betara, Borno rep, declares speakership bid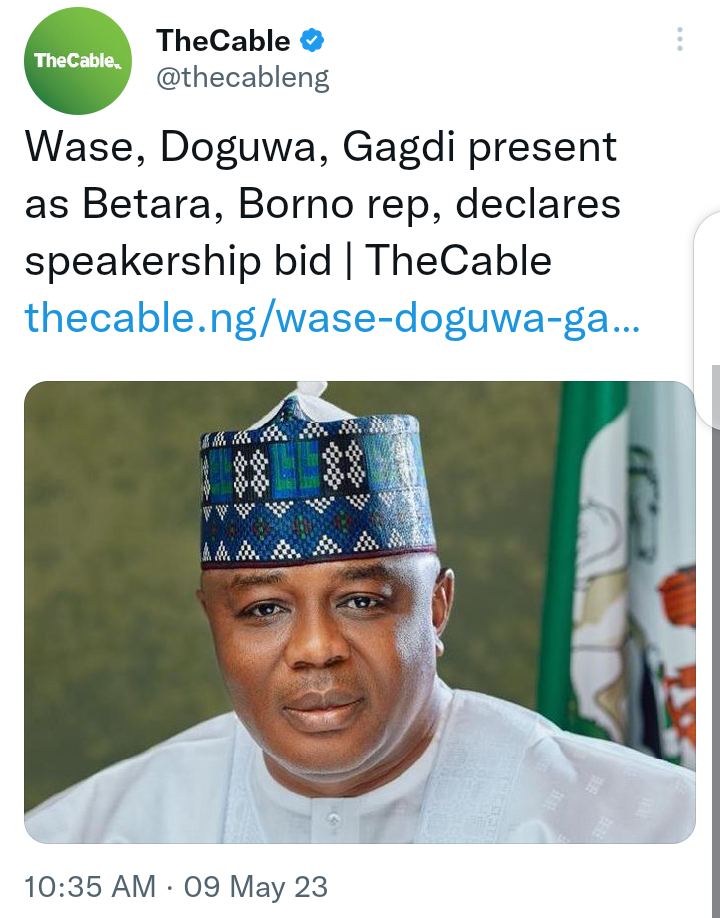 Photo Credit: The Cable
Muktar Betara, a member of the house of representatives, has declared his intention to run for the position of the speaker of the 10th assembly.
Betara announced his speakership bid on Monday night in Abuja.
The declaration was attended by other speakership hopefuls, including Idris Wase, deputy speaker; Alhassan Doguwa, majority leader; Yusuf Gagdi, chairperson of the committee on navy; and Sada Soli, chairperson of the committee on water resources.
Umaro Bago, an outgoing lawmaker and governor-elect of Niger state, was also in attendance.
Arisco (
)