During an interview with the AriseTV morning show, former National Vice Chairman of the Peoples Democratic Party (PDP) South-South, Emmanuel Ogidi, says that the governor of River State and the leader of the G 5 governors, Mr. Wike Nyesom, is our PDP governor, and we cannot embarrass him, but he embarrassed the PDP.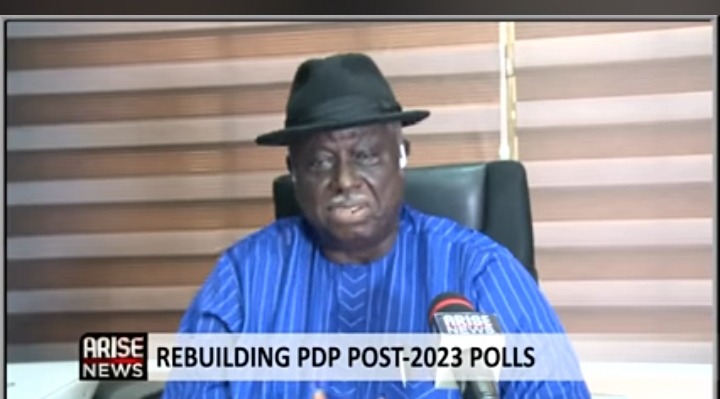 He further stated that no individual is bigger than any party; it is just that the country is corrupt, and that is why things are turning out this way. "I can assure you that what is going on in the party is that nobody wants to play by the party rules, he said.
According to him,we are confident as a party that we have a very good case, and we believe that we are going to win the court case, but I want to let you know that we have made it active behind the scenes and we are waiting for a favorable judgment from the court. Governor Wike is a PDP governor, and we cannot embarrass him, but he has embarrassed the people's democratic party, he said.
Dear esteemed readers, Kindly share your thoughts about this article.
Video credit: YouTube
Udohidongesit (
)