In a highly anticipated development, Dr. Yunusa Tanko, spokesperson for the opposition party, took to his official Twitter handle to announce the long-awaited date for the Presidential Election Tribunal hearing. According to Dr. Tanko's tweet, the tribunal judges have scheduled the hearing for Wednesday, the 10th, marking a significant milestone in the ongoing legal battle.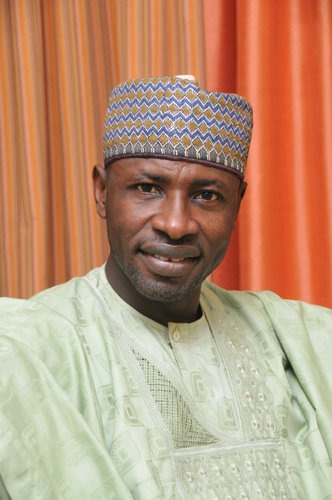 The announcement came after the petitioner's legal team, led by renowned counsel Dr. Livy Uzoukwu SAN, presented their case before the tribunal. Dr. Uzoukwu, a distinguished Senior Advocate of Nigeria, eloquently pleaded on behalf of the opposition party, emphasizing the importance of equity, fairness, and justice in the electoral process.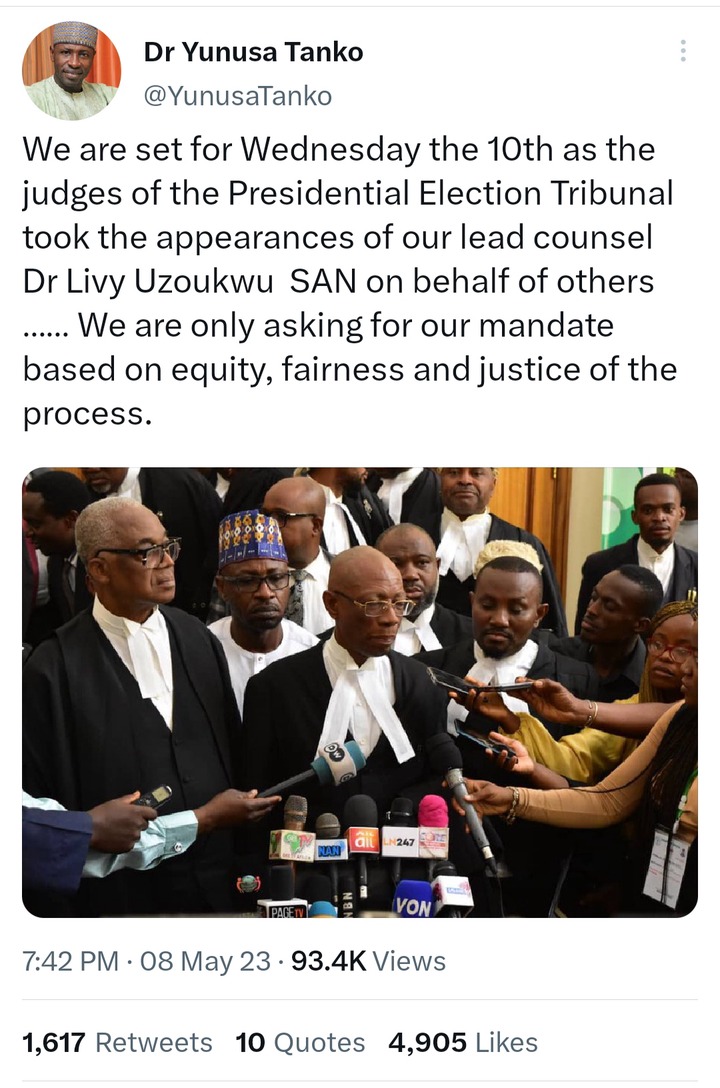 "We are only asking for our mandate based on equity, fairness, and justice of the process," Dr. Tanko quoted Dr. Uzoukwu's statement in his tweet. The opposition party has consistently claimed that the electoral process was marred by irregularities, and they are seeking to overturn the results in pursuit of their perceived rightful mandate.
With the tribunal's decision to set a specific hearing date, both the petitioner and the respondents are now gearing up for a crucial legal battle. This hearing will undoubtedly serve as a pivotal moment in determining the legitimacy of the previous presidential election and shaping the political landscape of the nation.
As the nation eagerly awaits the proceedings, political analysts and citizens alike are closely following this high-stakes legal battle. The tribunal's decision will not only impact the immediate future of the political parties involved but will also set a precedent for future elections, reinforcing the significance of transparency and integrity in the electoral process.
All eyes will be on the Presidential Election Tribunal on Wednesday, the 10th, as the legal teams present their arguments and the judges weigh the evidence presented before rendering their judgment. The outcome of this case has the potential to reshape the political narrative and chart the course of the nation's democratic journey.
Yabman (
)