On Tuesday, Nigeria's First Lady, Aisha Buhari showed Mrs. Oluremi Tinubu around several key areas of the Aso Rock Villa, the official house of the Presidential family.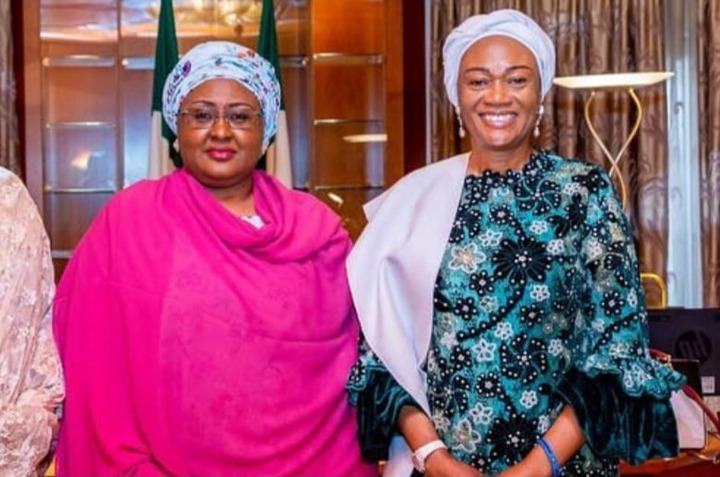 The glass House in the villa is the first family's transitory residence, according to Aisha Buhari, who welcomed Oluremi Tinubu.
She said that the glass house was intended expressly for presidents who are yet to be sworn in
During the tour, NAN reported that several areas of the structure were off-limits to journalists.
Aisha Buhari said that "the highly secured residential area of the President of the Federal Republic of Nigeria is strictly to serve as an accommodation for the President and members of the family."
Aisha Buhari added that the glass house serves as a temporary residence for departing presidents as well, while the main home, which would house the new president and his family, undergoes the necessary renovations.
In response, Oluremi Tinubu thanked the first lady for the cordial welcome she received.
She pledged to tirelessly put in all of her strength on behalf of all Nigerians. (NAN)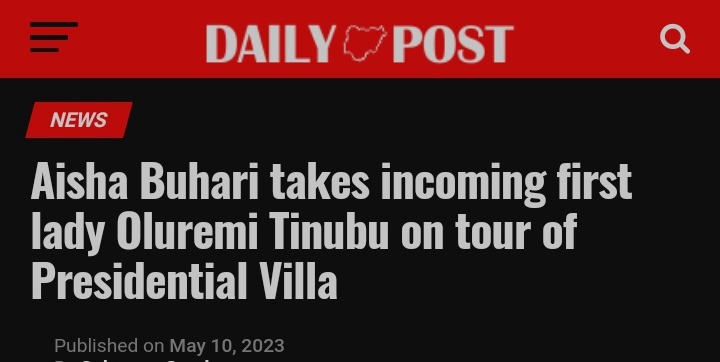 Empirewriter (
)