FCT, Abuja – Less than 24 hours after being nominated for the Deputy Speaker seat at the House of Representatives, Hon. Benjamin Kalu has bagged another major endorsement.
The Igbo Mandate Movement Group (IMMG) on Wednesday, May 10, said they would be pitching their tent with the lawmaker representing Bende federal constituency in Abia State.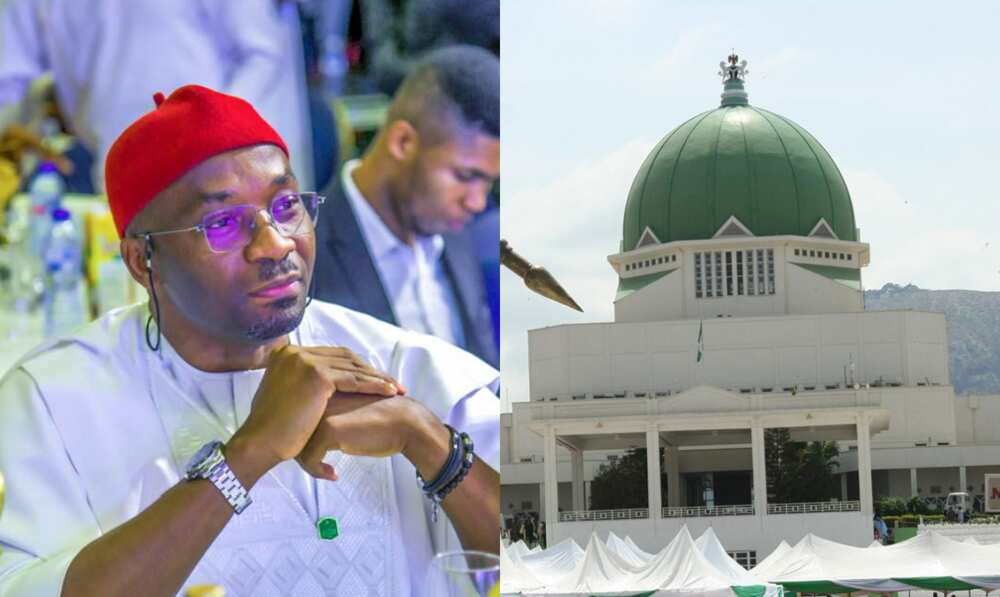 According to a statement obtained by Hotnewsdrop.com, the IMMG national coordinator, Igboeli Arinze, noted that those plotting against Kalu's bid are embarking on a journey of no return.
He further questioned why the Amalgamated Igbo Youth Progressive Forum faulted the choice of Kalu for Deputy Speaker.
Arinze said:
"Following the choice of Honourable Benjamin Kalu for the position of Deputy Speaker, we are aware that certain forces who have never put the progress of the Igbo nation as their priority has begun sponsoring attacks against the person of Kalu and his candidacy, this concerted media onslaughts were designed to dent the credibility of Kalu and force the leadership of the APC to rescind its decision, this, however, is dead on arrival."
Arinze further noted that Kalu had played a pivotal role in the progress of the lower chamber of the national assembly and has been a contributory factor in passing bills and raising motions.
He said:
"Kalu's imprints on the floor of the green chamber via his motions and bills are indeed quite impressive with over 40 motions and 20 bills with two receiving assent from the president."
"It is also important to note that on capacity, Benjamin Kalu's Constituency projects are indeed top notch and we challenge these detractors to take a trip to Bende and verify his impact."
Source: Hotnewsdrop.com