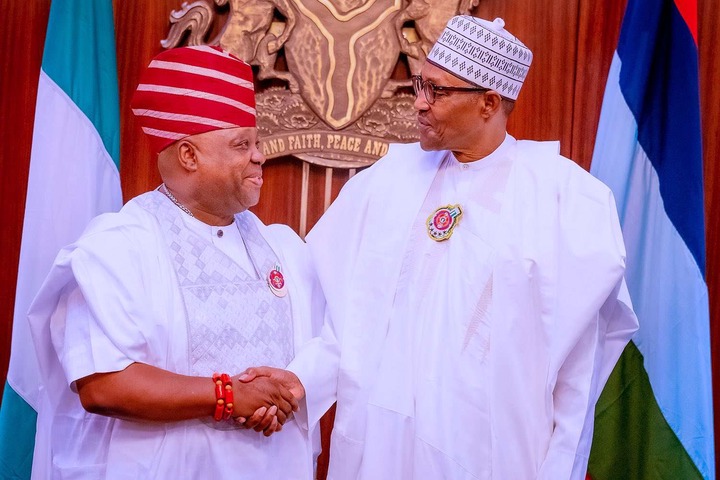 After the Supreme Court upheld Governor Ademola Adeleke of Osun State' s victory in the July 16, 2022, governorship election, APC President Muhammadu Buhari called for full support for him.
As previously reported, the Supreme Court on Tuesday rejected the appeal brought by a former governor of Osun State, Gboyega Oyetola of the APC, and upheld Governor Adeleke of the Peoples Democratic Party' s (PDP) win.
Oyetola has petitioned the Supreme Court to overturn the appeals court' s decision to throw out the election tribunal' s decision.
The Court of Appeal appropriately reinstalled Adeleke as governor, according to a five- member panel of the Supreme Court that delivered the verdict. The electoral tribunal had proclaimed Oyetola the victor.
President Buhari responded to the Supreme Court' s decision on his Twitter account, saying that the case had been resolved and that Governor Adeleke should now have all the support he needs to run the state.
All hands should be on deck to give the @AAdeleke_01 administration the support it needs to carry out programs, policies, and plans designed to make Osun flourish and succeed, according to Buhari, who is expected to leave office on May 29, 2023.
Making the people aware of the benefits of good administration, which ensures an economically successful, peaceful, and stable Osun State, is the primary task at hand.
Instead of endless arguing, elections should be considered a means to an end: the advancement of the populace in a peaceful environment. At the conclusion of the legal process, Osun State is at a moment of inclusion and unity, according to Buhari.
Source: Twitter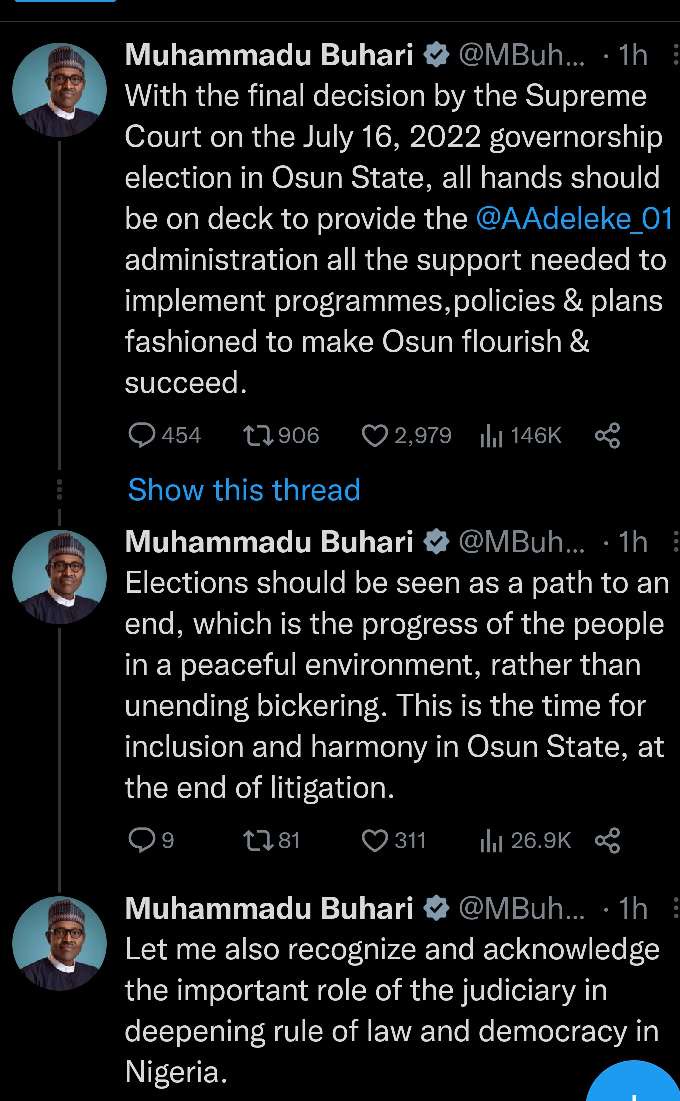 AuthorTwins (
)