This afternoon, the former Minister of Ation in Nigeria, and one of the official spokespersons to the All Progressives Congress, APC, and to Asiwaju Bola Ahmed Tinubu, during the 2023 presidential election, Chief Femi Fani-Kayode, has revealed the most blatant rigging that took place in the last general election.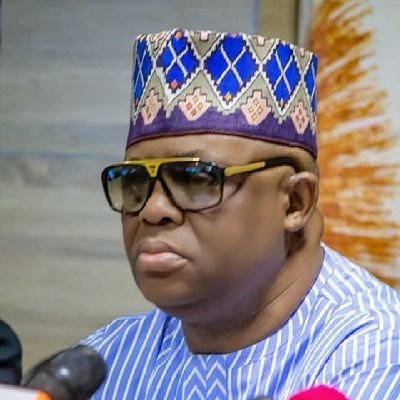 While he was talking, Chief Femi Fani-Kayode claimed that, the most blatant rigging took place in the Federal Capital Territory, during the last Senatorial election. He claimed he lived in the Federal Capital Territory for good 22 years, and that the claim that the Labour Party's presidential candidate won Abuja is a joke.
He said that the rigging of the presidential election by the Labour Party, would be exposed at the election tribunal and justice shall prevail.
He said, "The most blatant rigging that took place in the last elections was the Senatorial election in the FCT. I have lived in Abuja for 22 years & to say that the Labour Party candidate won the election is a joke. All will be exposed at the election tribunal and justice shall prevail."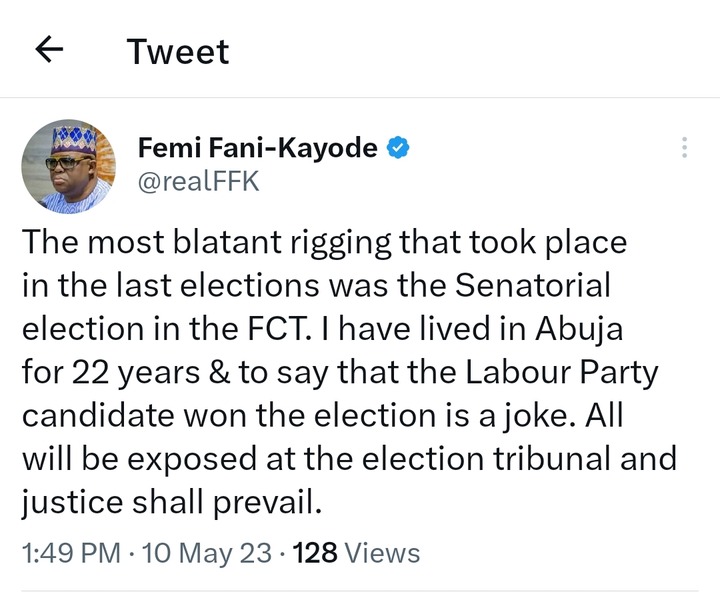 Moses21 (
)