The petition filed by the Labour Party and its presidential candidate, Peter Obi, against the president-elect, Bola Tinubu, has been postponed till next Wednesday, May 17.
The court made a judgement regarding the petitioners' request for an adjournment.
The court postponed the lawsuit of the Peoples Democratic Party, PDP, and its candidate, Alhaji Atiku Abubakar, till Tuesday while setting the same date for another petition by the Action Peoples Party, APP.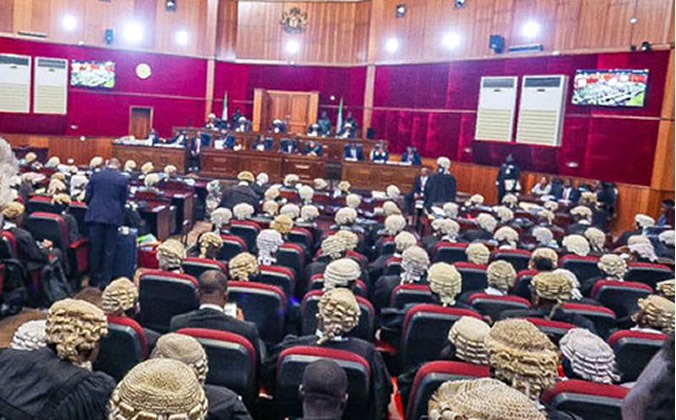 The court ordered the proceedings to be put on hold and instructed the parties to list every witness statement and document they planned to rely on or contest at the petitions' real hearing.
According to Vanguard paper, the LP's Mr. Peter Obi, who is running for president, was present in court to observe the proceedings.
In the meantime, the court on Monday disallowed Plateau State Governor Simon Lalong from appearing before it as Asiwaju Bola Tinubu's agent.
As soon as the first petition filed challenging the results of the 2023 presidential election was called, the governor of Plateau state came up and identified himself as Tinubu's agent.
"My Lord's, my name is Simon Lalong and I am here to represent Tinubu," the governor said.
A five-member panel, however, was led by Justice Haruna Tsammani, who disregarded him as Tinubu's representative.
"You cannot speak for another person. The presiding justice declared that Tinubu is not a corporation and as such does not require representation.
"My Lords, in that case, I will represent the All Progressives Congress, APC," Governor Lalong replied.
Source: Vanguard paper
Crownboy (
)