A few hours ago, according to the post shared on the official Twitter page of Mr Bayo Onanuga, a well known Nigerian politician, APC chieftain, co-founder of The Magazine, appointed managing director of the Agency of Nigeria, and the Director of Media and Publicity of the ruling All Progressive Congress, APC, Presidential campaign council, it was reported that the former governor of Lagos State and the newly President-elect of the Federal Republic of Nigeria, Bola Ahmed Adekunle Tinubu, has left the country to Europe on a working visit.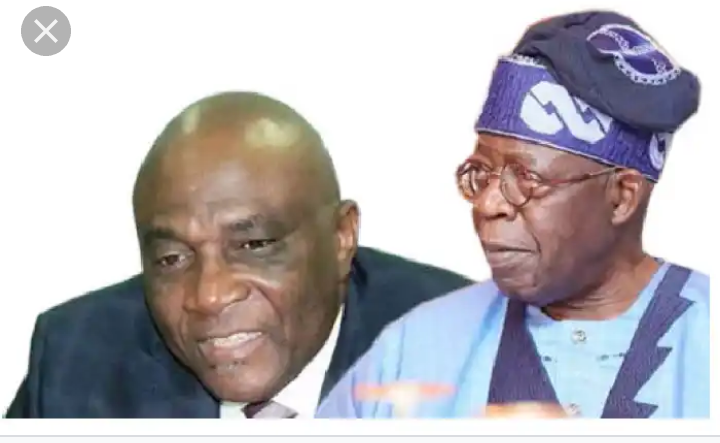 See tweet below…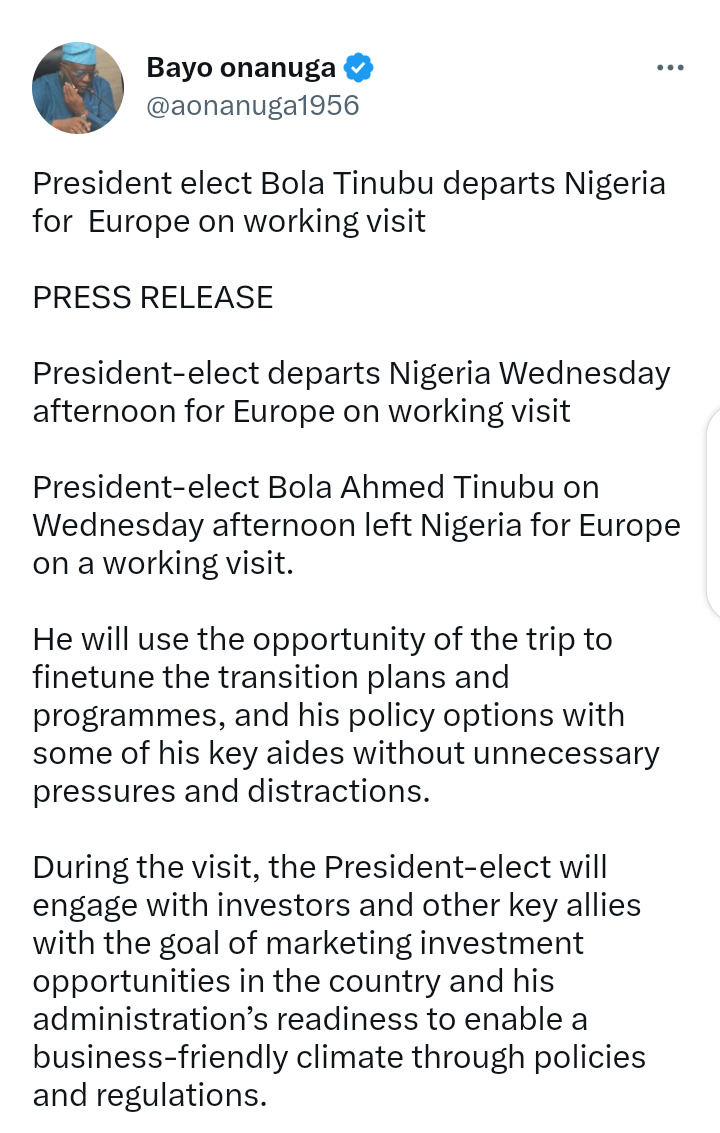 This particular information has attracted a lot of attention as many Nigerians, including a well known Nigerian politician, PDP chieftain, and the spokesperson for the Peoples Democratic Party, PDP, Presidential campaign council, Daniel Hassan Bwala, took to the social media platform to react.
Reacting to this information, Daniel Hassan Bwala said, "We have seen the movie before, whilst PMB's media people were busy saying the President is on a working trip or visit, PMB keeps saying "I have never been this sick before". I thought Tinubu's media aides would learn from that, alas if it didn't day, it didn't dey".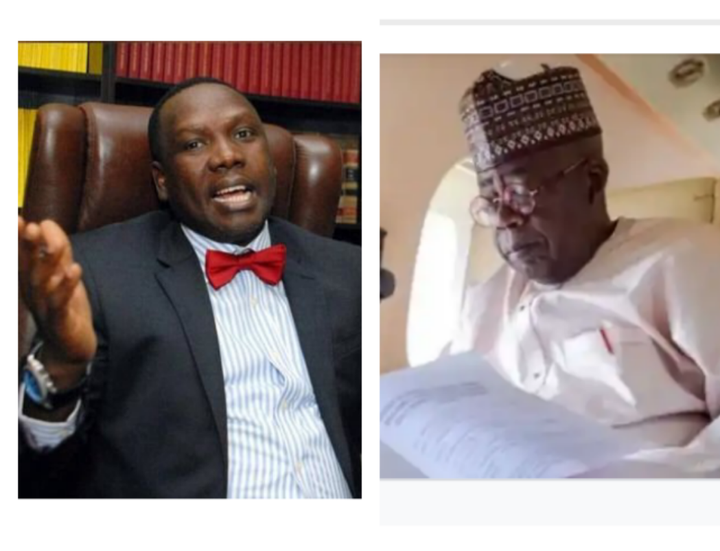 See tweet below…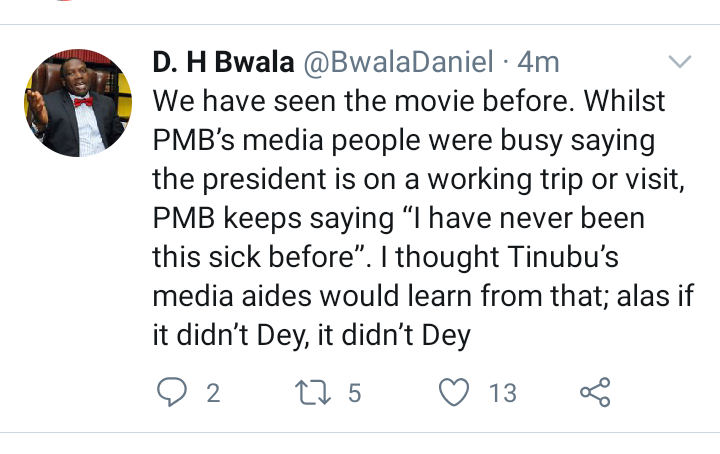 Sunday123 (
)