According to a news that was published by the Leadership paper Online this morning, it was reported that a member of the House of Representatives for Ethiope Federal Constituency in Delta State, Hon. Ben Roland Igbakpa, has returned back to his former party, the Peoples Democratic Party (PDP).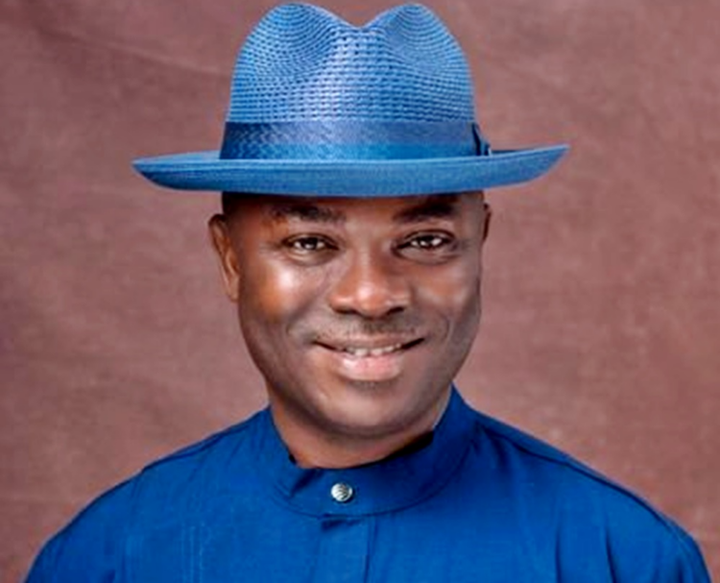 It was reported that an indication that he has rejoined the Peoples Democratic Party, PDP, came last week, when his name appeared on the list of the transition committee in the state, which he gladly accepted, and while he was responding to the fact that he has returned to the Peoples Democratic Party, he said he won the last primary election but, he lost to dollars and naira which forced him to defect to the New Nigeria People's Party, (NNPP), to contest in the last election.
Leadership reported that he contested against Chief James Ibori's daughter, Erhiatake Ibori-Suenu, but he lost during a re-run primary to the woman and eventually lost to her during the election. The results of the party's primary election, ended in a stalemate, as the two contestants scored 34 votes each and Igbakpa, while he was reacting to the result through his Facebook page, posted "Thanked God for the polls."
However, Erhiatake Ibori-Suenu, later won the election to represent the Ethiope Federal Constituency of the State, as she polled 10,634 votes, to defeat Igbakpa, who polled 3,591 votes, and Hon. Halims Agoda of the All Progressives Congress (APC) who scored 6,899 votes.
Moses21 (
)