The governor of Kaduna state, Nasir El-Rufai, has played down talks of returning as the minister of the Federal Capital Territory (FCT) under the administration of the incoming government of the president-elect, Bola Ahmed Tinubu.
The 63-year-old El-Rufai once served as FCT minister from 17th July 2003 to 27th July 2007 under the administration of former President Olusegun Obasanjo.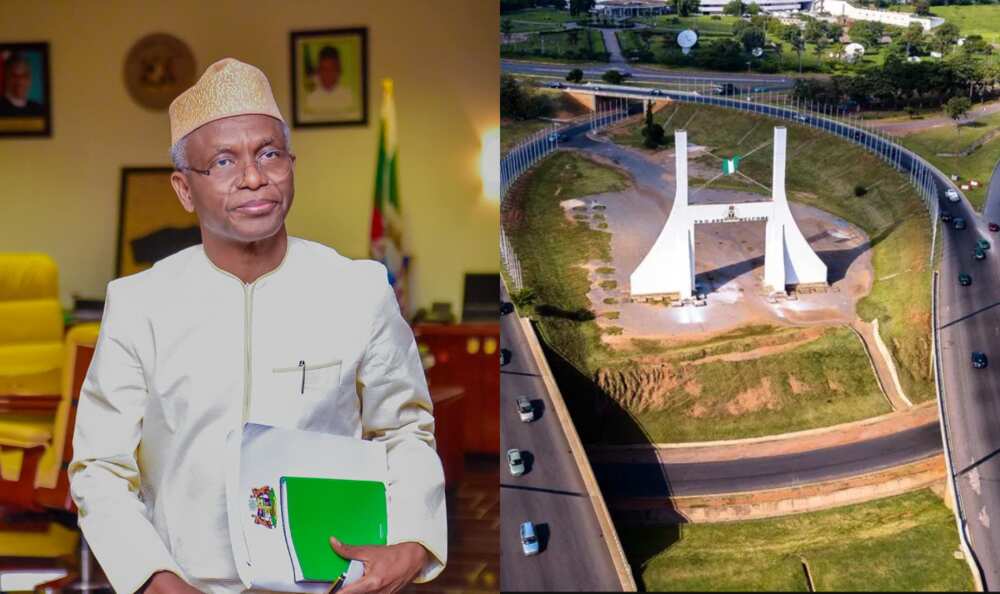 El-Rufai's stint as FCT minister earned him a lot of respect and accolades as he is mainly credited for urbanising the nation's capital.
His performance earned him the ticket to become governor of Kaduna state, where he has already served two terms.
Speaking at a public event on Tuesday, May 9 El-Rufai noted that he would not be serving as the minister of FCT again, noting that he has played his role as part of the history of the FCT and that chapter was closed forever.
As reported by Daily Trust, he said:
"I have done my job, I'm done, I don't look back. In fact, when I left FCT, the only time I visited FCT was in 2016 when my secondary school classmate was appointed the minister and he said he wanted to see me, so I went there.
"Once I leave a job, I don't look back. If I leave Kaduna in 19 days, I will only visit if it becomes necessary. So, I don't think about the FCT. I've done my bit. I don't comment on the performance of those that came after me."
He, however, noted that he had a long list of young capable talents he could recommend for the role that would perform better than he has already done in the past.
El-Rufai noted that age is already catching up with him and that he is too old for a role as minister of the FCT.
He said that even if offered the role again, he would instantly decline it.
El-Rufai said:
"Even if offered, I'm not coming to Abuja. As I say, I never repeat class and there are many young people I know that I can recommend that would do even better job than I did as minister of FCT.
"I'm too old for this. I'm too old for demolition, get a young man with blood in his veins or a young woman."
The Kaduna state has also been tipped to play a significant role in the incoming government following his instrumental role in ensuring a power shift to the south during the build-up to the elections.
He is regarded as one of the strongest disciples of Tinubu and has been tipped for big roles like the Chief of Staff or Secretary to the Government of the Federation of Nigeria.
Source: Hotnewsdrop.com