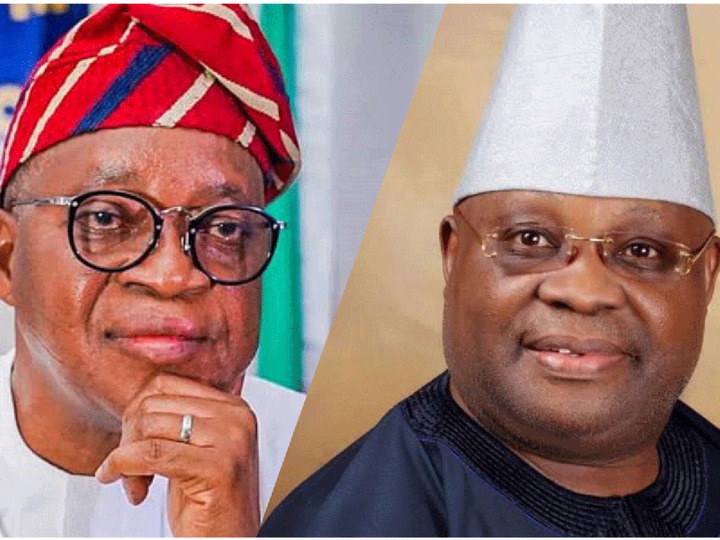 Adegboyega Oyetola, the former governor of Osun, has said that for the state' s growth, the issues between him and his successor, Senator Ademola Adeleke, must be resolved.
According to Daily Post, in response to the Supreme Court' s decision on Tuesday to uphold Adeleke' s election, Oyetola said that although the decision went against the wishes of his party' s members and supporters, he still accepted it for the sake of state development and peace.
The former governor congratulated Adeleke on his victory before the Supreme Court in a statement that was personally signed by him on Wednesday.
All Progressives Congress (APC) members, his supporters, and those who cast ballots for him in the July 16 gubernatorial election of 2022 were advised by Oyetola to accept the verdict as God' s decision and go on.
He reaffirmed his commitment to the expansion and development of Osun and promised to keep collaborating with the State' s well- intentioned residents, organizations, and institutions to that end.
Oyetola said, " We strongly believe we presented a good case before the Supreme Court but the court thought otherwise and has given its verdict. While the outcome is against our wish and that of our party members and supporters, we are all bound to accept it as law- abiding citizens. "
Although " we lost Osun technically, the party gained Nigeria" , he said, the current position is advantageous for everyone.
Oyetola added: " To the Osun Governor, Senator Ademola Nurudeen Jackson Adeleke, I take this opportunity to congratulate you on your victory at the Supreme Court. While I pray for your tenure to be prosperous for our people and the State, I urge you to focus on delivery of good governance. "
While we are doing our best to serve you better, please do well to show a little appreciation by liking, sharing and following this channel to get timely news updates.
Source: Daily Post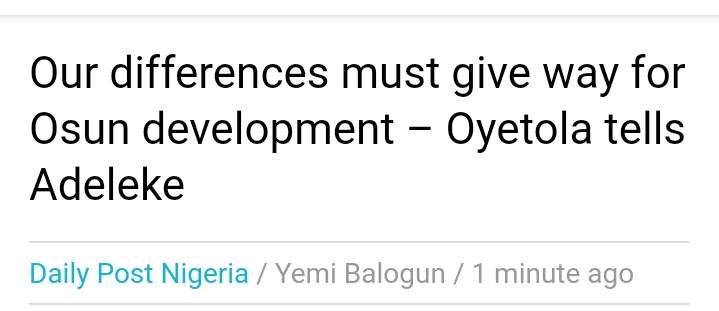 RoyDaWritter (
)