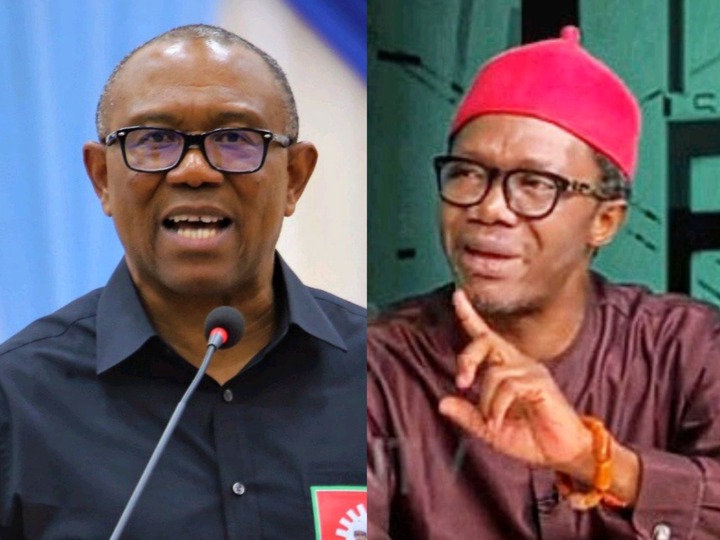 Mr. Peter Obi should consider leaving the Labour Party and forming a new party with his Obidident supporters, according to Dr. Law Mefor, the spokeswoman for the Atiku/Okowa campaign organization in Anambra state. He made this statement in light of the current Labour Party issue and how it would impact Mr. Peter Obi's case at the election petition tribunal.
He emphasized that while the Labour Party's withdrawal from the Lamidi Apampa faction's appeal won't put an end to Obi's campaign, it will damage it in the eyes of the election tribunal. He claims that according to the court, the presidential election petition issue should be both legal and political. Peter Obi should create a new party, he added, to advance his cause.
He declared, "Unless Peter Obi decides to withdraw, the Labour Party's withdrawal from the petition would not stop him. Although the political aspect of the argument won't be entirely rejected, it will weaken somewhat because presidential elections are both legally and politically binding. 
We anticipate that, in the end, the petitioners' case will be made on the facts. And the courts won't have a choice since their hands must have been bound if the petitioner's case is supported by the facts and the Labour Party can truly demonstrate that it won the election. I believe that the situation is not ideal and that the Labour Party is not benefiting from it at all. And going forward, Peter Obi and the Obidients should consider quitting the Labour Party and establishing a new one. They must take lessons from what is happening.
What do you have to say about this post? 
Feel free to drop your comments in the box below and share this article with your friends and family.
gossipmouse (
)