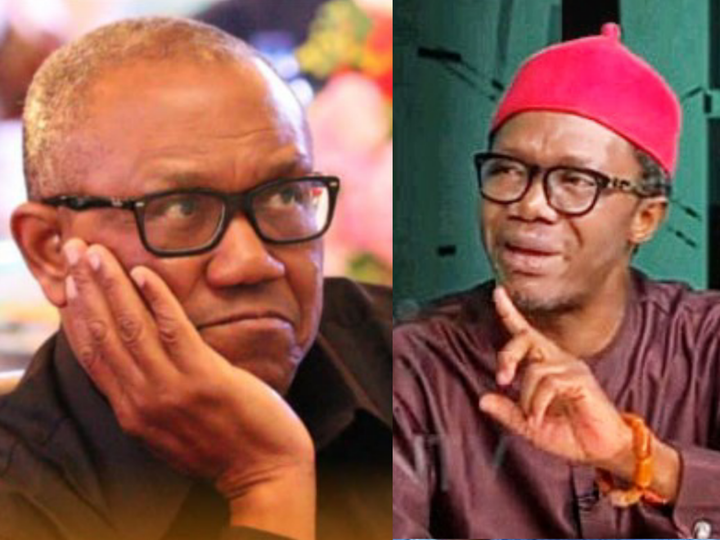 The Spokesperson for the Atiku/Okowa campaign organization in Anambra state, Dr. Law Mefor has alleged that the Presidential candidate of the Labour Party, Mr. Peter Obi cannot win the legal battle in court against Bola Tinubu if the Labour Party faction under Lamidi Apampa withdraws it petitions at the election tribunal. 
He alleged that the Peter Obi petition is threatened at the moment because there are two factions in the party. He, however, opined that Peter Obi should find a safe haven for himself by leaving the labour party. According to him, if Obi is unable to manage the crisis in the party, he will have to leave for the safety of his petition. In his word, Obi and his team have to be tactical in their approach.
He said, "Our country's law that is operating at the moment do not permit independent candidate, you participate through a political party. The Obidients are not a political party, they are supporters of the candidate who's in a political party. So basically, Peter Obi case against Tinubu could be over if the Apampa Labour Party faction withdraws it petitions at the tribunal. 
And I believe many people who joined Labour Party are not the party members and many of them are ready to move if that becomes really necessary. It was an emergency arrangement and they need the platform for this Presidential election, they need to manage the process carefully for the outcome because if they allow this to affect their chances at the tribunal, they will really have themselves to blame. The establishment forces have moved against them, they should be more tactical in their approach."
[Start From 17:06]

Oxygen (
)